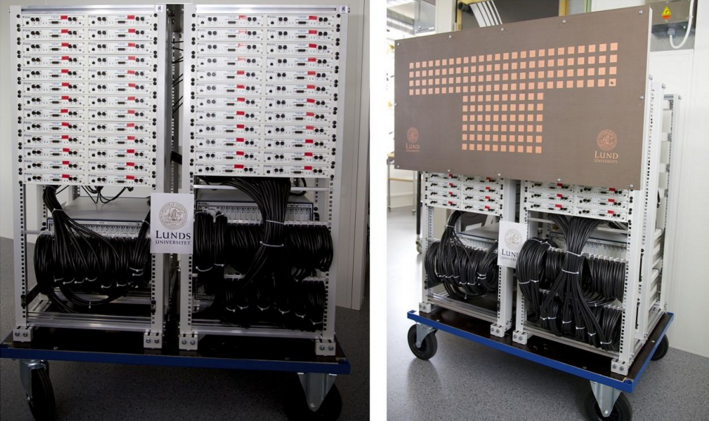 World record in 5G wireless spectrum efficiency set
Engineers from the Universities of Bristol and Lund, along with a team from National Instruments (NI), have achieved 1.59Gbit/s over a 20MHz radio channel, setting a new world record in 5G wireless spectrum efficiency.
Their demonstration shows how a massive antenna system can offer a 12-fold increase in spectrum efficiency compared with current 4G cellular technology.
Multiple antenna technology, referred to as MIMO, is currently used in many Wi-Fi routers and 4G cell phone systems with up to four antennas at a base station. However, using a flexible prototyping platform from NI based on LabVIEW system design software and PXI hardware, the team implemented Massive MIMO, using 128 antennas at the base station.
Bristol's Massive MIMO system that was used for the demonstration operates at a carrier frequency of 3.5GHz and supports simultaneous wireless connectivity to up to 12 single antenna clients. Each client shares a common 20MHz radio channel. The team employed complex digital signal processing algorithms to unravel the individual data streams in the space domain seen by the antenna array.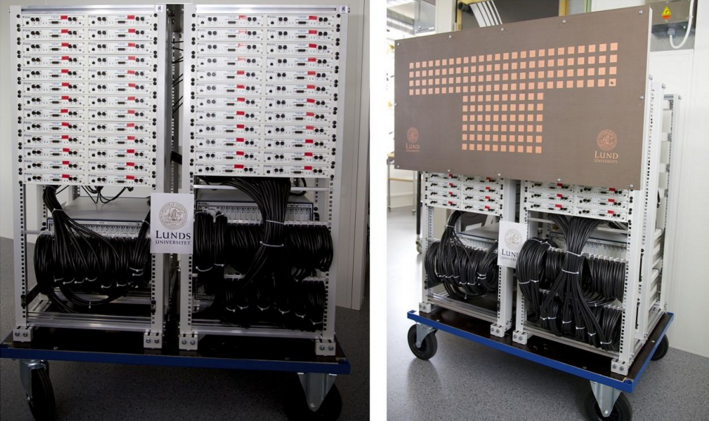 What they achieved was an unprecedented bandwidth efficiency of 79.4bit/s/Hz, which equates to a sum rate throughput of 1.59Gbit/s in a 20MHz channel.
"This activity reinforces our well established propagation and system modelling work by offering a new capability in model validation for Massive MIMO architectures. This is a truly exciting time for our PhD students and opens up further opportunities for collaborative research with our national and international partners," said Professor Andrew Nix, Head of the CSN Group and Dean of Engineering.
According to Ove Edfors, Professor of Radio Systems at Lund University, the massive MIMO is one of the most promising 5G technologies out there.
The technology is one of four core activities involved in Bristol's "5G and beyond" wireless research and demonstrations the power that can be achieved with engineering tools like the ones from NI.
Learn more about the Massive MIMO test-bed at National Instruments.