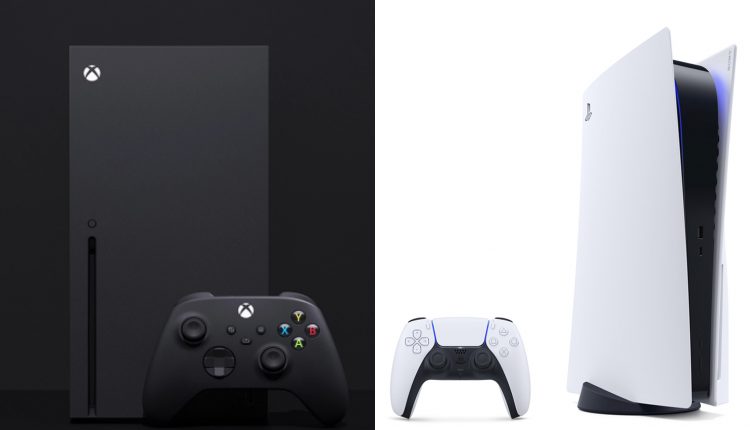 If you're a gamer, you're likely counting down to November 10th and 12th, when the XBox Series X and the PlayStation 5 will begin shipping out to the lucky few who managed to snag one.
If you didn't get through the rocky pre-order process, however, don't worry; both Sony and Microsoft have promised that more consoles will be available before the end of the year.
Most gamers favor one system over the other, but if you still haven't decided which to get, we're here to help. We'll take a look at both consoles so you can choose the one that works best for you.
XBox Series X
Cost: $34.99 / month for 24 mos OR $499.99 minus trade-in. $299 for the Series S.
The sleek skyscraper boasts more power and image fidelity than previous models, allowing 4k resolution at 120 FPS and 8k resolution with lower frames. It has 1 TB of internal SSD storage and 16 gigs of GDDR6 RAM, an eight-core custom Zen 2 processor, and a GPU based on a custom RDNA 2 processor that creates 12 teraflops.
That means that the XBox Series X can compete with some of the better gaming PCs on the market.
You can increase your drive size with a (pricey) proprietary 1TB Seagate expansion drive that promises to perform just like the console's internal SSD. Other external drives can only store game data, meaning that your games will need to be on the internal or Seagate drive to play them.
The console's sound is ray-traced and capable of Dolby Digital 5.1, DTS 5.1, and Dolby TrueHD with Atmos.
Even the controller has some updates, including a dedicated share button and a re-vamped D-pad.
The XBox Series X is backward compatible all the way back to XBox 360 and XBox games. And, while there won't be any Series X exclusive games at launch, games such as Fable, Halo Infinite, and State of Decay 3 will be released later.
PlayStation 5
Cost: $499.99 OR $399.99 for the PS5 Digital Edition.
The modernly styled console faced some controversy, but that was nothing compared to the pre-order fiasco Sony went through as websites crashed and available units were sold out in minutes.
It, too, promises 4k resolution at 120 FPS and 8k resolution with fewer frames. It uses the same processor as the XBox Series X, with an 825 gig SSD, 16 gigs of DDR6 RAM, and an AMD Navi/RDNA 2-family GPU creating 10.3 teraflops.
The PS5 will support USB external drives, but only for backward compatible games. You can get more storage by installing certain M2 SSDs in the dedicated port. These SSDs, however, must be as fast as the internal drive to take advantage of decompression and other advanced features.
Sound is Tempest 3D AudioTech with compatible headphones at launch in some games. Surround sound through your TV won't be available until after launch.
The new DualSense wireless controller has improved haptic feedback and adaptive triggers in the L2 and R2 buttons. They've also added a microphone, for headset free chat.
The PlayStation 5 is backward compatible with PS4 games and has a long list of exclusive titles available including Horizon Forbidden West, God of War: Ragnarok, and Spider-Man: Miles Morales.
While many predict that Sony will sell more units than Microsoft, that remains to be seen. Did you pre-order one of these next-gen consoles or are you going to wait? Which gaming system will you be getting?