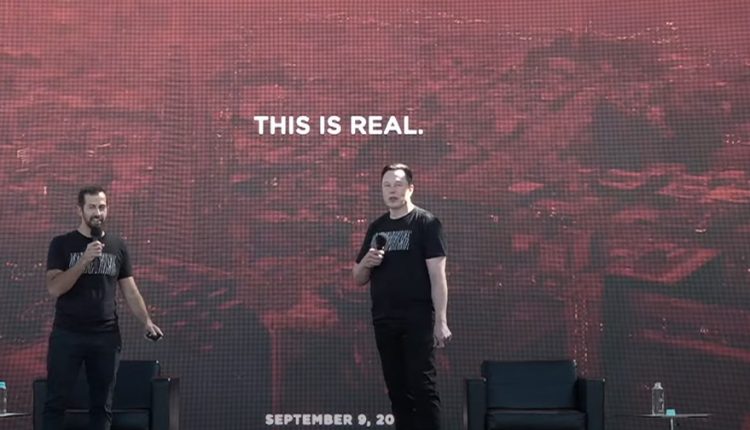 3 Promises Elon Musk Made at Tesla's Battery Day
The long-awaited Battery Day at Tesla took place immediately following the Annual Meeting of Shareholders for 2020. The event, originally slated for early 2020, was delayed more than once – most recently due to the pandemic.
Tesla combined the shareholders' meeting and a reimagined Battery Day as a largely virtual, live-streamed event, with randomly selected shareholders attending in person. Rows of Tesla electric vehicles filled the parking lot of the Palo Alto, California, Tesla factory, forming what CEO Elon Musk called "a Tesla drive-in movie theater."
With the event so hyped up since late last year, what could shareholders, drivers, and Tesla fans expect? In true Musk fashion, there were a lot of promises, ambitious timelines, and, as he'd alluded to in a mid-September tweet: "many exciting things… unveiled."
Here's a short summary of some of the most electrifying news to come out of Tesla's Battery Day.
Tesla to Launch "Plaid" Powertrain by 2021
Continuing the Spaceballs-inspired nomenclature, Tesla announced a "Plaid" Model S for 2021, engineered to surpass the high-performance Ludicrous model. With a range of up to 520 miles between charges, a top speed of 200 mph, and the power to go from 0-to-60 in two seconds, it may be the fastest vehicle Musk has ever created. Aside from, you know… actual rockets.
Tesla Vehicles Could Potentially Feed Power Back to the Electric Grid
Tesla's home state of California has the largest percentage of electric vehicles in the country, with 47% of all EVs sold nationwide registered in California, according to a report from InsideEVs. In a state plagued with electrical problems and an unstable grid, Tesla vehicles could provide a solution to the blackouts and brownouts so common in California.
If a Tesla owner returns home with some charge still left in the vehicle, they can plug the car into the grid and feed that energy back to power their home – especially during hours of peak electric usage, when electricity may cost more.
For instance, a Model S Long Range Plus may be able to drive about 400 miles on a full charge. But the average driver normally won't use all that power in a single day. Instead, they can feed their extra power into the grid during peak demand times, and then re-charge the vehicle overnight when electricity demand drops.
Musk downplayed the significance of the capability, noting that it may not be a desirable customer feature. But it shows that the automaker continues to blaze trails when it comes to sustainability.
Tesla Reveals the Possibility of a $25,000 EV Within 3 Years
Now, let's consider the news regarding the titular tech of the event: the batteries.
Tesla has been sourcing its battery cells from Panasonic, which has led to production delays in the past. Tesla continues working toward producing batteries in-house, and built a facility in Fremont, California, to support those efforts.
During Battery Day, Musk revealed what those batteries may look like. The new batteries promise to be "tabless," which means there will be no tab connecting the cell with the engine it powers. The battery promises to be six times more powerful, with a range 16% greater than current technology. The technology enhancements, combined with moving production in-house, could reduce the price of batteries significantly.
Tesla is also looking to shift from using cobalt in the battery cathodes, which could further reduce costs.
The goal? A $25,000 EV within the next three years, Musk said.
"We're confident that long-term we can design and manufacture a compelling $25,000 vehicle," he told Battery Day attendees and livestream viewers. "It was always our goal to make an affordable electric car. I think probably about 3 years from now we can make a very compelling $25,000 electric vehicle that's also fully autonomous."