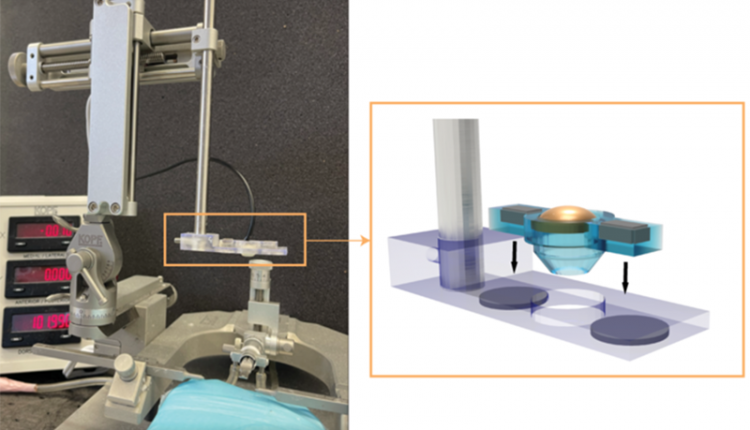 3D Printed FUS Transducer for Ultrasound—$80, Accurate and Easy-to-Use
The few focused ultrasound devices for preclinical research are expensive, bulky, and lack the precision needed for small animal research. Hong Chen, associate professor of biomedical engineering at the McKelvey School of Engineering and radiation oncology at the School of Medicine at Washington University in St. Louis, and her team developed a low-cost, easy-to-use, and highly precise focused ultrasound (FUS) device for use on small animal models in preclinical research.
Created in-house using a 3D printer, it costs approximately $80 to fabricate and integrate with a commercially available stereotactic frame to precisely target a mouse brain. Benefits include achieving sub-millimeter targeting accuracy and having a tunable drug-delivery outcome.
All the team needed to do was connect wires to the electrodes on the elements. Using a stereotactic frame, they targeted the exact location they wanted in the brain, eliminating one of the barriers to using the FUS technique. The design is available on Github.