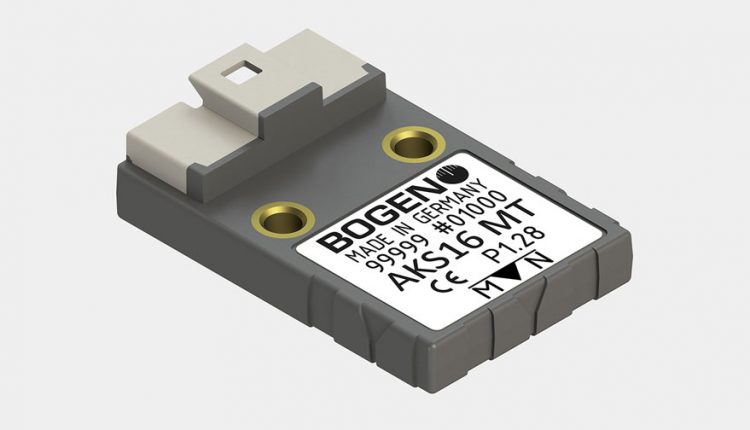 'Absolutely' the best way to measure systems from BOGEN Electronic
With automation developments growing exponentially, engineers need a simple way to realize high performance rotary and linear feedback with absolute positioning to support the demands on their products. Currently, many encoder products in the market offer limit design freedom, low performance or high cost. The requirement to engineer around existing solutions reduces the ability to create application specific products with efficient packaging or required total accuracy.
For absolute measuring systems, Germany´s BOGEN Electronic GmbH has one of the most comprehensive product portfolios on the market. The 'AK' family of encoders offers a growing selection of linear and rotary sensors that offer high resolution, compact size and competitive pricing. Coupling these with BOGEN's benchmark magnetizing capabilities a huge number of standard and custom linear scales, rotary rings and arc segments are available. Along with the design flexibility created with these products, BOGEN's system accuracies offer performance better than 10 μm/m linear and 50 arcsec rotary.
The latest addition to the product range is the AKS16-MT multi-turn encoder. This is a battery-backed absolute encoder for linear or rotary measurements with a resolution of 18 to 20b. The autarkic power supply of the encoder ensures that any movement of the scale is still detected and position data counted in the event that the system voltage is switched off. This might be the case during maintenance where the work unit of the machine is moved by hand. With the AKS16-MT the machine can identify the true position when the power supply is switched on again.
Visit BOGEN at the automatica in Munich (Hall B6, Booth 522) and inform yourself personally about their versatile solutions of modern magnetic measuring technology.