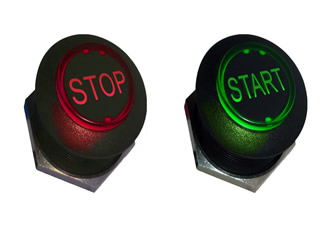 Apem FD series, double-icon illuminated pushbutton switches
The FD series is APEM's latest innovation in their wide range of illuminated pushbutton switches.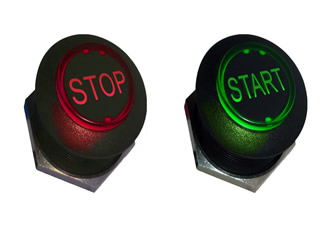 Designed after a traditional pushbutton, the FD series integrates an innovative technology of superposed filters which react to green and red light only, allowing the display of different legends depending on the illumination color.   The new FD series includes two different legends on a single switch, making it ideal for integrated designs where additional switches or indicators are not necessary.  Three standard legends are available: I /O, ON/OFF & START/STOP
APEM's FD series pushbutton offers an attractive combination of high quality luminosity, with the sealed and shock-resistant durability that … In an optimized space.