Founded in 2009 by four graduates of the Royal College of Art and Imperial College London, Bare Conductive has already launched two successful Kickstarter campaigns and is one of the most innovative Printed Electronics businesses in the UK.
Q+A
with Isabel Lizardi, CCO and co-founder of  Bare Conductive.
Where and how did you begin?
"The company started in 2009. Myself and three others were doing a dual masters between the Royal College of Art and Imperial a course called industrial design engineering and now they call it innovation engineering.
"We did a team project for part of our thesis and we developed the paint. Then we got funding to commercialize it and to start the company. We weren't planning on commercializing it afterwards, but the project received so much attention and people started emailing us asking whether they could buy the paint. So we were shown that there was demand.
"What I found interesting about the concept of conductive paint is it didn't feel like electronics, that's one of the things that we still look at when we combine the hardware, the paint and the printed sensors. It doesn't have to be a black box. You can create smart sensing technology on unexpected materials and surfaces and that's what I find really fascinating about it."
Top tips for a tech startup with an idea:
It has to work. Prototype, prototype, prototype. Finetune what you are making so it is functional.
Test it with the market. You can make something that works, but make sure there is someone who wants to buy it.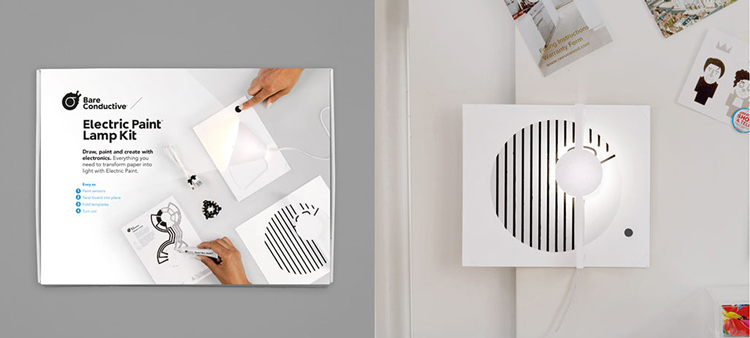 How has the team grown and developed?
"We were a bit unique in the sense that we started with a big group, there were four of us in the founding team and we're all still here.
"It's interesting because you tend to find sometimes individuals start a business and struggle to find a partner that complements the skills that they have, but also is as devoted to the project.
"The flip-side of that is that as one person you can just make decisions and run. Whereas with four of us there's a lot of negotiation, but you also have a lot of resources to do all the work. We started out with fairly similar backgrounds even though our studies were different, we were on the same course. We were all product designers, so differentiating skills to where we are now was actually quite a transition."
What surprised you the most in your startup journey so far?
"I think what we found surprising at the beginning was that somebody wanted to buy this stuff. The strand that were doing in our course was experimental design. So we didn't come up with a brief that was meant to target a specific market group."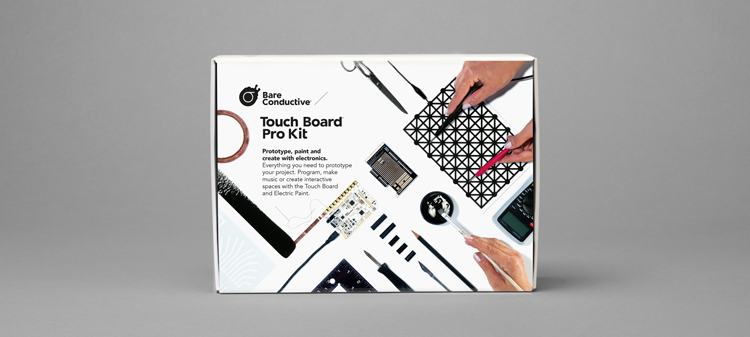 In what way did you incorporate User Experience (UX) into your design?
"It depends on the product. One example is with the conductive paint – it started in a jar and people asked about different ways of applying it, so we made a tube that dispensed through a nib rather than needing a paint brush.
"With the hardware and the kits it's all very much about the user journey. So with the touch board, one of the features that we were really proud of was the intro guide. Out of the box the first thing you can do without programming after you power it on, is play MP3s that have been rerecorded to help you get set up.
"We spend a lot of time on our web resources and on making sure that the products are well documented and have tutorials."
What were your design priorities?
"The first thing was making sure the technology did what we claim it did. We also wanted to create an ecosystem of products that work together that are easy and simple to use – and follow the same vision."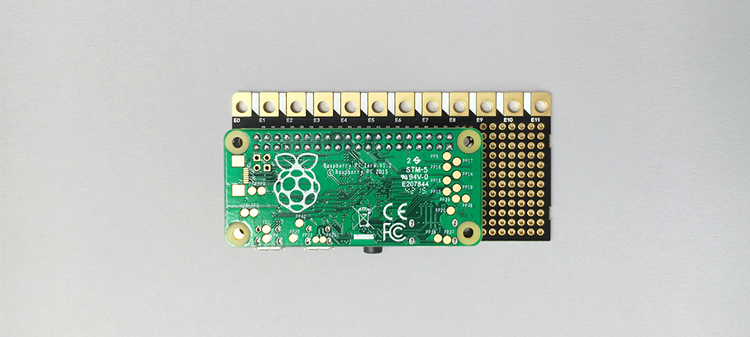 Talk us through your relationship with crowdfunding.
"Our first Kickstarter campaign was in 2013 for the touch board. We were making the conductive paint, which is fundamentally dumb on its own – it needs power and hardware to make it intelligent. So we were internally making our own prototypes that we would use to power the paint, but people wanted to replicate the products we were making, but couldn't do that without hardware that was easy to use.
"We have the designs for people to use the paint to its best ability, but the difference between making paint and hardware is massive, not in terms of just production but also cost implications – it's a completely different monster.
"So Kickstarter was a way for us to get the funding to push that part of the business forward. What's great about crowdfunding is that it's never a failure because it provides proof of market – and if the campaign fails you know not to spend resources on that product.
Do you see your product breaking into STEM on a larger scale?
"For our products in terms of education, our focus is about educating our market on how to use the products. That can be for either a student or an engineer. It's just about providing the resources.
"I think the reason it appeals to STEM is because we do make things easy to use. We tried to break down that barrier that technology has to be difficult."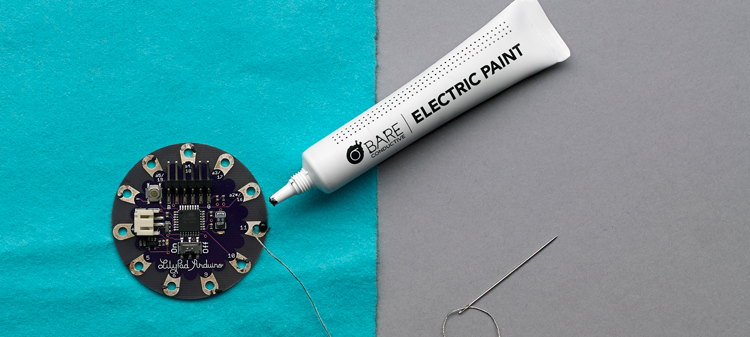 When do you stop calling yourself a startup?
"There is hype about the startup, everyone wants to be one – it's cool, but even very big companies are constantly reinventing themselves in order to stay in touch with technology and changing markets."
Has Brexit impacted you in any way, if not do you anticipate that it will?
"Yes, the pound dropped dramatically – this was positive for us at that time as a third of our sales are from the US. I think in the long term as a small company, getting talent and being able to compete for talent with other companies that can offer resources that we can't will be difficult if it is harder to hire from Europe.
"Also it could make filing patents more difficult if there are separate charges for the EU. We are also concerned that shipping and VAT for European customers could become complicated. It trickles down to every level."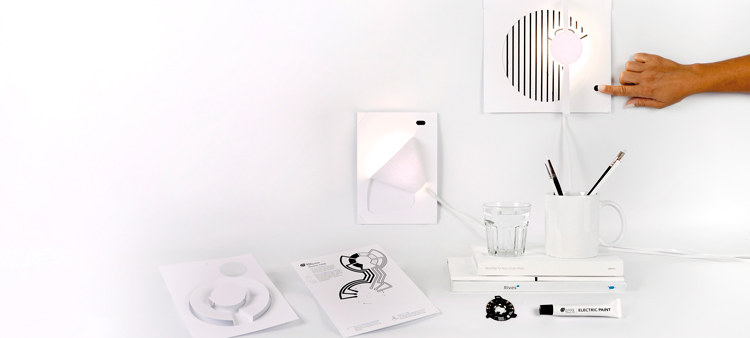 Are you heading towards any landmarks?
"We have several projects with business partners in the pipeline. Large companies have approached us with specific problems. They have very specific applications that they want to use our sensors in and we are developing custom technology for them."
Sum up your experience as startup in one sentence.
"You have to be comfortable with constant change."
The Bare Conductive 2017 Timeline
Jul-09: Bare Conductive Ltd. is incorporated
Aug-09: Sony music collaboration leads to viral video prompting purchase requests for Electric Paint
Oct-10: Bare Conductive wins £100K grant from Innovate UK to commercialize Electric Paint
Oct-11: Bare Conductive online shop goes live
Nov-11: Electric Paint 50ml jar is first product to market
Apr-12: Electric Paint 10ml tubes are launched
Jul-13: The company makes it's first R&D hire to focus on the development on hardware
Oct-13: Bare Conductive moves into hardware with the Touch Board, and a successful crowdfunding campaign on Kickstarter
Sep-14: The Touch Board launches as Kickstarter orders are fulfilled and Bare Conductive's first hardware product hits the shops
Sep-14: The company begins working with it's first B2B client to develop custom sensors
Nov-14: Bare Conductive launches the Touch Board Starter Kit
Aug-16: The company expands it's technology to the Python platform with the launch of the Pi Cap
Aug-17: Bare Conductive wins a grant from Innovate UK to pursue a project on Smart Occupancy Sensing
Aug-17: Bare Conductive is one of 10 companies selected to work with IKEA
Oct-17: The Electric Paint Lamp Kit launches on Kickstarter, the project is funded in under 24 hours