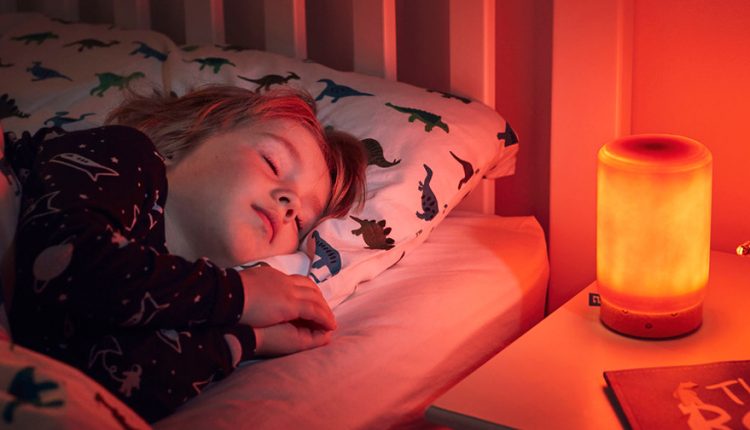 Tom Evans CEO and Creative Director of the startup 'BleepBleeps' has always worked with branding and design technology. Then once he had children, he decided to combine the two to benefit himself as a parent, and create a hardware brand for families.
From those beginnings BleepBleeps was formed, to begin with as a side project which lasted for many years, then as the kids got older he decided to take a leap, and in the words of Evans himself: "The rest is history!"
The company has just finished on its third Kickstarter, and Evans believes that crowdfunding in general is amazing.
"Our products wouldn't even exist without Kickstarter, it's been a real help to a lot of companies out there who are looking to launch and marketization."
Kickstarter has been a great help with validation and to raise money for production, and generally encourages the whole 'put your money where your mouth is' idea. But more importantly it forces startups to articulate their brand and story in a way which is reliable.
So a little bit of background of the products?
Sammy Screamer is the original BleepBleeps product and bleeps when she is moved and sends a notification to your smartphone so you can keep an eye on your stuff. You simply stick Sammy on your possessions that you don't want your children to move and she will be on guard to let you know if they do.
After Sammy, Evans developed Suzy Snooze, and the latest addition, Benjamin Brush. There are however a lot more to come, so let's meet them all:
Suzy Snooze: The new generation of baby monitors that can actively help your child get to sleep. With a soothing light and sound, Suzy creates a comfortable and familiar environment for a happier and easier sleep time.
Benjamin Brush: Benjamin plays children their favorite song while they brush their teeth for the two minutes they are recommended to brush for. He is the first electric toothbrush with an integrated music store which is designed to get the whole family brushing, twice a day, whilst they enjoy themselves.
Benjamin Brush
Prev
1 of 6
Next
And the Bleeps that are still to come include:
Lilly Loco: Track your child's location with Lilly who can show their whereabouts on a map in the BleepBleeps app. Perfect to put into a lunchbox or attach to a bag, to show real-time location.
Tony Tempa: Tony is an ear thermometer which measures your body temperature by taking a reading from your ear. The results are instantly shown on his LED display and again the results can be sent to your phone through the app so you have a record of all previous readings.
David Camera: Similar to Suzy, David is a video baby monitor, with a camera and room thermometer which can send a live video image, audio and temperature reading to your BleepBleeps app on your smartphone.
Cecil G: The coolest location bracelet around, can track your child's location on the map in the app. Again similar to Lilly, however your child can wear Cecil around their wrist so you can ensure it is on them at all times.
The products all work with your smartphone so they are easy to access, and this way you can sleep and wake Sammy using the BleepBleeps app. This is perfect for keeping your kids out of your office or biscuit jar, but at the same time a good way to make sure your bag and buggy are safe when you are out and about.
Making parenting easier
Evans has thought of all the little extras that can help you out further with the products. For example, the products come with a mini lanyard to hang on your stuff, and additionally they are magnetized on the back so again it can stick to your belongings.
The products use Bluetooth Low Energy (BLE) with an up to 30m range, so they will still work when children start to run off.
The smartphone app that the products work with can be downloaded free of charge on all Android and iOS phones.
As the products are designed to aid parents they are all completely safe for children, they are CE Certified, and are made from PC-ABS plastic, which is safe, durable and glossy.
When you think about the BleepBleeps product and concept, the whole thing is experience led. Evans explained: "We didn't start with a piece of technology and then work it out, we started with parenting and design, and the problems that we thought about solving for family life. Then we set out designing experiences around that."
Evans laughed when asked if his children were the guinea pigs for the new products: "My kids usually get them very early on, not necessarily the first, but yeah my kids are guinea pigs."
Slow and steady wins the race
"It makes me think we are on to some kind of winner!"
It just shows you how long it takes to make hardware, as his children are a bit older now aged 8 and 11.
But they still really enjoy the products and that is one of the reasons Evans forging ahead with the idea. "They liked the very simple things like seeing the products on a computer screen in the very early days when they were young. I remember my son saying, 'What is that!? I want to play with that!' and I thought that was cool. When the products instantly connect that is the sort of thing that keeps you going."
Suzy Snooze
Prev
1 of 6
Next
When you were designing your product what were your priorities?
"Make a product that is useful, essential and that people love."
Evans believes that it is important for the product to be essential and he actually changed his products based on his experiences.
The kind of products that they were originally going to make changed based on consumer experiences.
"We started off wanting to make more conception devices, which were more medical. When we made Sammy Screamer that made us realize we want to make products that people will use every day."
This is when the products they were going to develop (ultra-sound scanners, female ovulation devices) were put to one side, as they realized it would be harder to do, both medically and to engineer wise.
They decided to focus on everyday activities such as:
Sleeping
Cleaning teeth
Location tracking
Do you have a favorite?
These products are like Evans babies, so it would be unfair to ask him who his favorite child is, however we did anyway and this was his fair reply: "No I don't, but you know I will always have a soft spot for our first product Sammy Screamer, because it's the first thing we made and it will stay with me."
When Sammy was being sold on Amazon that was quite an achievement and a moment for Evans, as you can imagine.
Sammy Screamer
Prev
1 of 6
Next
With a pretty virtual team, BleepBleeps consists mainly of two part-time employees and Evans himself, and then there is the addition of consultants and PR agencies, so there are quite a few members on board.
The team don't actually have an office and work completely virtually at the moment, but Evans did state that it will be nice to grow his team as the products and company grow bigger.
"What is most surprising about the startup journey, is that it is endless, there is no finishing line, which is in some ways tiring, but it keeps you going – there is always another milestone to head to."
It was a long and slow process of trial and error that brought Evans to where he and BleepBleeps are today.
Top tips for a tech startup with an idea:
"Just when you think you have achieved a milestone, there is another one and sometimes it can feel aimless, it can feel like there is no end point, you just have to keep going. And learning how to cope with that sort of craziness has been the biggest thing that I have learnt."
"Make sure you really love it, because if you don't love it – especially on an emotional level – it's going to be harder and take longer than you can ever imagine. So if you don't love it in the first place you will definitely fall out of love with it. You have to have that enthusiasm for it, and momentum to power you through potentially for years and years."
Finally sum up your experience as a startup in a sentence…     
"Keep going!"