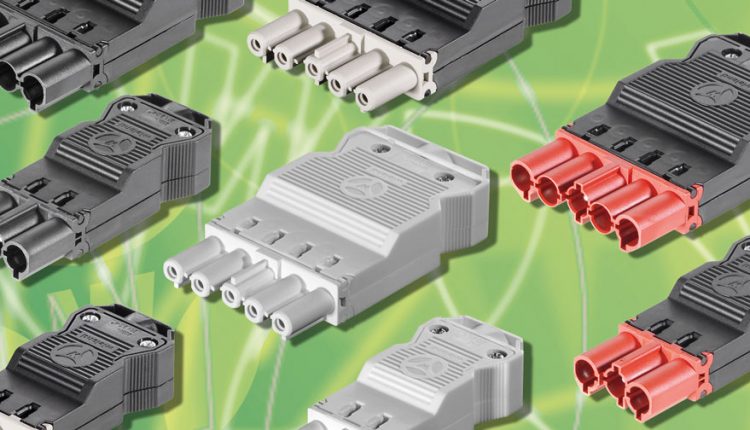 Credit: Conrad Business Supplies
Connector system enables 'Plug & Play' installation
Conrad Business Supplies has added Wieland Electric's GST18 connector system to its electromechanical product line.
Electricians and building services engineers can use the GST18 connector system for implementing electrical installations in the shortest possible time and without much effort via 'Plug & Play'. The GST18 system consists of more than 3,000 standard products. In addition to connectors, it includes device connections, pre-assembled cables and distribution elements. The basic idea of a fast, easy and safe installation for all requirements of building installation thereby becomes a reality.
The connector system can accommodate single and fine-stranded wires without ferrules and is suitable for connecting wires with cross sections up to 4mm². For cable diameters up to 14.5 or 15.5mm, the models GST18i3 and GST18i5 are most suited. Due to the large cable cross sections, cabling can be realized over greater distances without voltage drops due to line resistances.
"In order for electricians to get ahead as quickly as possible in their daily work, we have developed our GST18 connector system with three- and five-pole connectors," said Michael Pfingstgräff, Sales Engineer at Wieland Electric. "Using this system makes electrical installations in buildings particularly easy."
"We are always looking for electromechanical components that make our customers' day-to-day work easier, especially in building installations", explained Jürgen Spörl, Head of Product Group, Strategic Brands at Conrad Business Supplies. "We found the 'Plug & Play' connector system GST18 from Wieland Electric, which is characterised by simple handling and potentially large cable cross-sections."
One of the representative examples from the vast product array of Wieland Electric's connector system GST18 is the three-pole plug with strain relief for self-assembly.