Bevel Is The Little Device That Turns Any Smartphone Into A 3D Camera
When you take out your smartphone to snap a photo of a 3D object, what you get back is a two-dimensional image. A 3D-scanner company called Matter and Form has created a smartphone attachment that turns any ordinary smartphone or tablet into a 3D camera.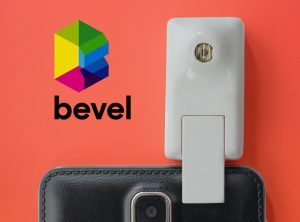 Bevel creates the illusion of 3D in images by enhancing the depth of the image with an eye-safe laser light. The accessory works by simply plugging it into the headphone jack of your smartphone or tablet and taking a photo like you normally would.
Bevel is accompanied by an app that allows you to post your 3D pictures on social networks or  share directly online with a  link.  Bevel can even be used for 3D printing!
Matter and Form has launched a Kickstarter campaign in order to raise $200,000 in funding. So far they have achieved $60,000 with 29 days remaining.
If you're interested, the company has an early-bird special going for $39 (as opposed to the usual $49) and shipping is expected in early December 2015.
Click here for an example of what earlier prototypes of Bevel created.