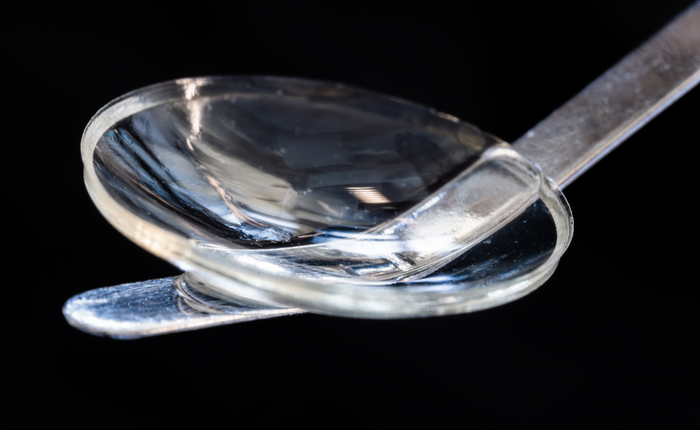 As of 2021, 43 million people worldwide are blind, and 295 million have moderate-to-severe visual impairment. Of those 43 million people, an estimated 12.7 million are blind due to their corneas. While more than 80,000 people receive corneal transplants each year, and more than 95% of those surgeries are successful, those numbers barely make a dent in the waiting list. Only 1 in 70 patients needing transplanted corneas receive them.
A group of researchers and entrepreneurs may change this with its recent breakthrough: bioengineered corneas.
These corneas, made of collagen protein from pig's skin, can be mass-produced and stored for up to two years. We can only keep human corneas for two weeks before surgeons must use them. The bioengineered corneas restored vision to 20 people in the pilot study, most of whom were blind before the surgery.
Many people who need cornea transplants live in low and middle-income countries.
"The results show that it is possible to develop a biomaterial that meets all the criteria for being used as human implants, which can be mass-produced and stored up to two years and thereby reach even more people with vision problems. This gets us around the problem of shortage of donated corneal tissue and access to other treatments for eye diseases", says Neil Lagali, professor at the Department of Biomedical and Clinical Sciences at LiU, one of the researchers behind the study.
"We've made significant efforts to ensure that our invention will be widely available and affordable by all and not just by the wealthy," claims Mehrdad Rafat, the researcher, and entrepreneur behind the design and development of the implants. He is an adjunct associate professor (senior lecturer) at LiU's Department of Biomedical Engineering and founder and CEO of the company LinkoCare Life Sciences AB, which manufactures the bioengineered corneas used in the study.
The new cornea is mostly highly purified protein collagen from pig skin—a byproduct of the food industry.
The new corneas may also change how keratoconus, a disease in which the cornea thins, leading to blindness. Rather than surgically removing a patient's cornea, transplanting it with a donated one, and suturing it in place, surgeons can now make a small incision and insert the bioengineered cornea into the patient's. This new method requires no sutures.
The new method and implants were used primarily in India and Iran, two countries in which many suffer from low vision and blindness and where there is a significant lack of donated corneas. Those that participated in the study had no complications, healed quickly, and only used immunosuppressive eye drops for eight weeks (compared to years-long medication regimens with traditional transplants) to prevent implant rejection. Two years later and patients still had no complications.