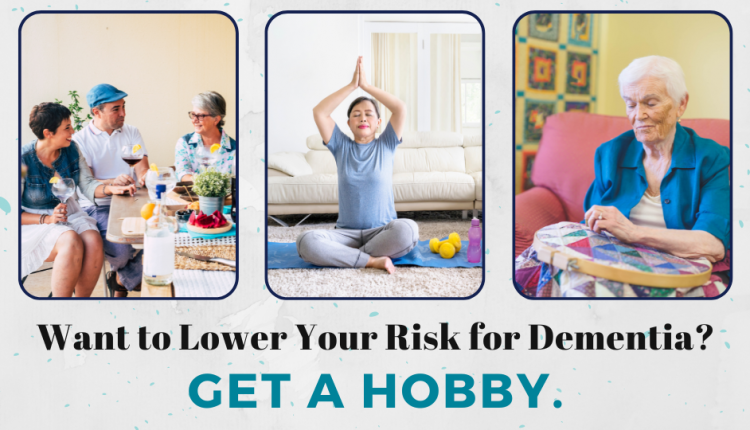 A new meta-analysis on the effects of cognitive, leisure, physical, and social activities is in the August 10, 2022, online issues of Neurology®, the American Academy of Neurology medical journal.
Past studies have shown that leisure activities affect your health, lowering the risks of cancer, atrial fibrillation, and how we view our well-being. Their effects on dementia, however, were unclear and even conflicting.
However, the new research, led by Lin Lu, Ph.D., of Peking University Sixth Hospital in Beijing, China, may be clearing the confusion. 
"Our research found that leisure activities like making crafts, playing sports or volunteering were linked to a reduced risk of dementia," claims Lu.
This meta-analysis reviewed 38 studies from around the world involving 2 million people without dementia. Participants were followed for at least three years and provided information on their leisure activities. For this study, researchers defined leisure activities as activities in which "people engaged for enjoyment or well-being and were divided into mental, physical, and social activities."
Of the 2 million participants, 74,700 people developed dementia.
Once researchers adjusted results for age, sex, and education, they determined that those engaging in hobbies and leisure activities had a 23% lower risk. Those who were physically active had a 17% lower chance, while those that were mentally active were 23% less likely to develop dementia, and those who were socially active had a 7% reduced risk.
Physical activities included:
Walking, running, or biking.

Swimming, participating in sports, and general exercise.

Yoga or dancing.
Mental activities included:
Reading or writing for pleasure, television, radio.

Playing games or instruments.

Using a computer.

Making crafts.
Social activities referred to:
Activities requiring communicating with others.

Attending a class or volunteering.

Visiting with relatives or friends, or attending religious activities.
"This meta-analysis suggests that being active has benefits, and there are plenty of activities that are easy to incorporate into daily life that may be beneficial to the brain," Lu said. "Our research found that leisure activities may reduce the risk of dementia."
Learn more about dementia at BrainandLife.org, home of the American Academy of Neurology's free patient and caregiver magazine focused on the intersection of neurologic disease and brain health. Follow Brain & Life® on Facebook, Twitter, and Instagram.