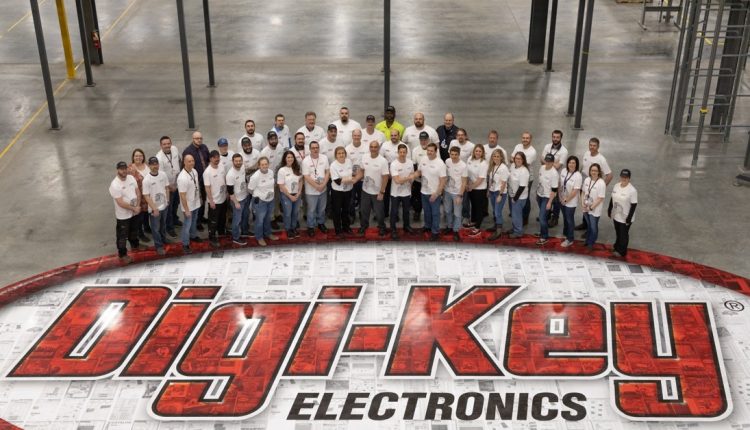 Digi-Key Named Best Workplace for Innovators by Fast Company, Accenture
Fast Company and Accenture have named Digi-Key as one of the 100 Best Workplaces for Innovators in 2022.
In its fourth year, the award shines a light on companies that cultivate innovation across their organization and energize employees by rewarding creativity wherever it arises. More than 900 companies applied for the award, detailing an example of internal innovation and answering questions about investment, company-wide programs and processes, and workplace culture. Fast Company editors and Accenture researchers assessed each applicant separately.
"These innovative organizations have cultures that offer meaningful employee engagement, and a chance to change the world," says Paul Daugherty, group chief executive of Technology and CTO at Accenture.
"This year's list of the Best Workplaces for Innovators recognizes organizations that have demonstrated a deep commitment to cultivating creativity across the board," says Brendan Vaughan, editor-in-chief of Fast Company. "In the face of powerful headwinds, these leaders and teams continue to spur innovation."
Digi-Key appeared on the list for the first time this year and ranked 28 out of 100 companies. The company received special recognition for its commitment to encouraging innovation at all levels, particularly for implementing the Brightidea platform. Brightidea allows companies to crowdsource more effectively. Through Brightidea, Digi-Key employees generated more than 300 ideas from 700 participants.
"Innovation is at the heart of everything we do," said Shane Zutz, human resources VP at Digi-Key. "Digi-Key exists to fuel technology innovation and ultimately the world's ideas, and in order to continuously lead in enabling the world's ideas, you need a team of brilliant innovators and thinkers."
Digi-Key's new 2.2 million square foot Product Distribution Center expansion opens later this month, highlighting Digi-Key's innovative culture and commitment to employee well-being. The new facility will feature multiple common work areas, break rooms with oversized windows, a quiet room, and 16 mother's rooms. It will also have a Community Garden, allowing employees to adopt a plot to plant fruit, vegetables, or flowers.
"We're proud to have more than 5,200 innovative team members supporting our efforts across the globe," said Zutz, "and thank every one of them for making our workplace culture one to be celebrated and admired."
More than 900 companies worldwide applied for the award. Other winners include Siemens, Kohler, Mattel, Microsoft, and Electronic Arts.
For more information on the methodology Fast Company and Accenture used to determine the winners, go here. 
You may see the entire list of winners here.