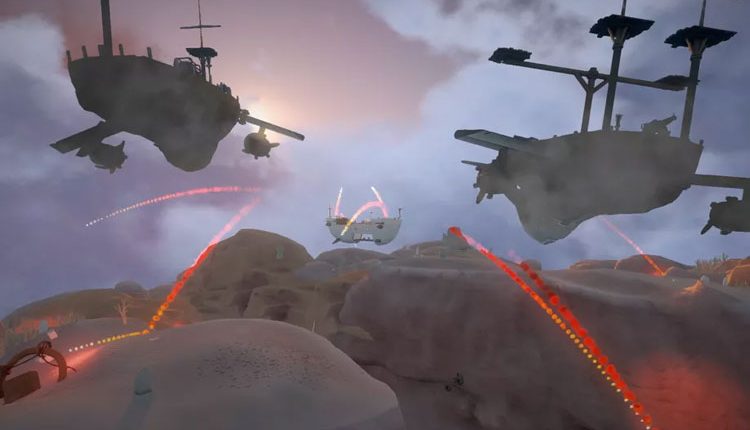 A UK startup dedicated to building vast virtual worlds, Improbable, has been valued at more than $1bn after raising $502m in a funding round led by Japan's SoftBank. The investment is the largest ever round of venture financing for a private British company, reports The Financial Times, and catapults Improbable into an elite tier of tech companies valued at more than $1bn.
The startup was founded in 2012 by Herman Narula and Rob Whitehead, a pair of computer science graduates from Cambridge University. The company's aim is to provide software to run hugely complex and interactive virtual worlds. This digital infrastructure will be used to power vast video games and virtual worlds, sasy Improbable, but also the sort of complex simulations that will be useful to industry and government.
The first iteration of Improbable's software is called SpatialOS. As reported by Wired, it's currently being used to make a number of under-development titles, including Worlds Adrift (an MMO built around flying pirate ships), and MetaWorld (think Second Life but in virtual reality). Improbable's promise is that SpatialOS will handle all the heavy lifting in terms of server support and technical infrastructure, allowing even small games studios to build sprawling, ambitious titles.
The real prize, though, is creating simulations of more complex systems — anything from the infrastructure needs of a large city, to the interactions of different drugs in the human body. As Improbable's chief executive Narula said in a press release: "We believe that the next major phase in computing will be the emergence of large-scale virtual worlds which enrich human experience and change how we understand the real world."
For SoftBank, the investment is the company's second big bite of the UK tech scene in less than a year. Last July, the Japanese corporation bought British chip designer Arm Holdings for £24.3bn ($31bn). Before this latest injection of cash, Improbable also raised $20m at a $100m valuation from VC funds including Andreessen Horowitz, which also participated in this recent round of funding.