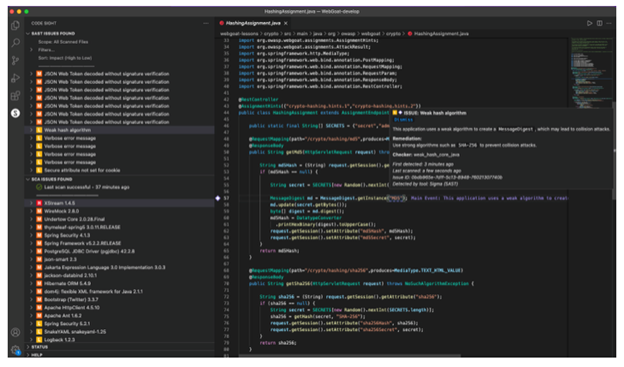 Code Sight Detects Security Defects in Source Code
Synopsys announced the availability of Code Sight™ Standard Edition, a standalone version of the Code Sight plugin for integrated development environments (IDE). The plugin enables developers to rapidly find and fix security defects in source code, open-source dependencies, and infrastructure-as-code files. Using Synopsys' Rapid Scan Static and Rapid Scan SCA technology, the solution provides fast, lightweight application security analysis in the developer's IDE, avoiding rework.
The new edition reduces downstream security testing and minimizes costly rework to fix issues discovered after development is complete. Developers can download and install Code Sight directly from the VS Code Marketplace and analyze code in less than five minutes. Code Sight Standard Edition is available for free for a 30-day trial period. To access the trial, Download the Code Sight IDE plugin.