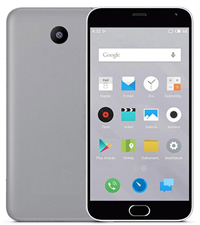 SSD2211 for FHD IGZO and a-Si Panels Targeting Smartphone Applications
Solomon Systech Limited announced the launch of SSD2211, a liquid crystal display (LCD) driver supporting Full high-definition (FHD) (1920 x 1080) a-Si and IGZO panel technologies. It is a cost effective solution for FHD smartphone applications.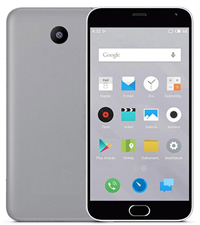 The core display spec of mid-range and high-end smartphones has now been shifting to FHD, which is one of the high volume resolutions expected in 2016, and the share of FHD smartphones worldwide is expected to continue to grow in 2016. FHD resolution SSD2211 supports the high performance yet cost-effective a-Si and IGZO technologies which can now achieve 400ppi for a 5.5" display panel (the most popular panel size for smartphones). IGZO is even anticipated as the next technology of choice for mobile displays, as it enables relatively lower power consumption and narrow bezel design. Moreover, a-Si and IGZO production line has adequate capacity to meet the expected high volume FHD mobile display demand in 2016.
(1) Reduce Cost with New Power Supply Architecture
SSD2211 is set apart from other FHD driver ICs as it has adopted the innovative "On-chip Distributed Power Supply Architecture", which is specially designed for power-hungry digital core inside the TFT driver IC. It features fast response and load balancing nature which can support abrupt rise in load current without the need of any external capacitor. This scalable distributed architecture effectively addresses drastic loading profiles (current profiles) at different points of the digital core caused by undesirable physical layout shape, which is common in nowadays' TFT driver ICs.
(2) Reduce Power Consumption by "Frame Skipping" Technology
The unique bistable feature of IGZO facilitates the retaining of display quality with low frequency operation. SSD2211, with its "frame skipping" technology, can help largely reduce the power consumption of IGZO panels from the average frame frequency of 60Hz for ordinary application to as low as 1Hz without sacrificing the display quality. In the case of driving an average frame frequency of 30Hz, SSD2211 enables IGZO panels to reduce the average display power consumption by 25%.
This "frame skipping" function on IGZO panel is extremely important for high-end smartphones with high power consumption applications. Besides, SSD2211 has a small amplitude interface (MIPI-DSI) to transfer mass data at high speed and to support low-power operation.
(3) Enable Display of Vivid Images
With SSD2211, images are displayed by the newly developed Display Enhancement Engine, which enables enhancement of color (saturation), contrast, sharpness and sunlight readability; while the color correction function makes the images as vivid and clear as those adopting high cost AMOLED and LTPS displays. The high electronic mobility of IGZO also helps reduce TFT cell size, thereby increases the light transmission rate, making the display looks much brighter and sharper.
(4) Enable IGZO Panels to Achieve Narrow Bezel Design
SSD2211 is highly integrated with a competitive die size. Not only that it integrates the advanced GIP circuit to reduce the number of gate control signal, it also operates with a 4 lane MIPI-DSI that requires only 4 pairs of data lane and 1 pair of clock lane to achieve high speed data transfer of 4 Gbps/4 channels, which largely reduces pin count from the controller.
The compact design of SSD2211 together with the high electronic mobility feature of IGZO panels enable modules with narrow bezel design (<1mm), which helps to maximize the display area of the screen. This makes a perfect match with the current trend of smartphone design.
(5) Enable BIST Mode for Effective Manufacturing
SSD2211 has one built-in self-test (BIST) demo mode. By simple commands, a rich set of built-in self-test images can be displayed without any MIPI data lane connection required. It is the best way for panel display test in manufacturing. The test jigs in the production line can be simplified and the testing time can be largely reduced for lowering the production cost effectively.
(6) Enable Most a-Si/IGZO FHD Panels in the Market
SSD2211 is a common platform in the market. Most a-Si and IGZO FHD panels can be matched with the SSD2211 pad coordinate. Besides, SSD2211 implements the "Flexible GIP Design" to support a wide range of panels, including a-Si and IGZO panels from different panel manufacturers, providing a wide range of panel choices to customers.