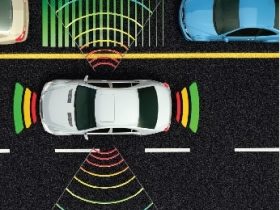 Wind River and Ricardo Collaborate for Autonomous Driving Solutions
Wind River is teaming with Ricardo to deliver solutions for autonomous driving. Wind River will be showcasing its automotive solutions at the North American International Auto Show (NAIAS) and holding a press conference unveiling its latest innovations on January 12 at 4:25 p.m. in the Concourse at the Cobo Center in Detroit.
"The rise of autonomous driving will continue to create new complexities that will demand not only more advanced software and physical vehicle systems but also intelligent connectivity within and outside of the car," said Marques McCammon, general manager of connected vehicles at Wind River. "The combined expertise between Wind River and Ricardo can deliver trusted, safe, and secure technologies that will steer customers on the right path and successfully prepare for the future of autonomous driving."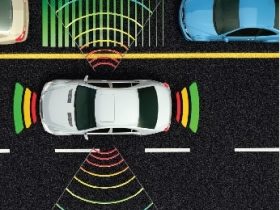 "In order for autonomous driving to become a reality, there will be ongoing challenges around integration of technologies and this is a core competency of Ricardo, especially in the areas of algorithm development, sensor fusion and hardware integration. In order to meet these new needs, the automotive industry is racing to find the expertise missing from their existing portfolios," said Lee Barnes, Director of Connected and Autonomous Vehicles at Ricardo. "Together with Wind River, we are able to give customers a unique one-stop solution and jump start in tackling the complexities that come with autonomous driving."
Wind River will provide advanced automotive software systems, as well as architectural and engineering support. Ricardo will deliver expert integration with the physical vehicle systems. A global engineering, strategic, and environmental consultancy, Ricardo has long been the car engineering partner of choice for automakers and component suppliers.
Customers will benefit from solutions that draw from both Wind River's decades of embedded software leadership and technology expertise in mission-critical industries such as aerospace and defense and automotive, and Ricardo's long history of proven vehicle development services for engines, transmissions, and hybrid and electric vehicles, as well as complete vehicle and intelligent transportation systems.
From advanced in-vehicle infotainment (IVI) to safe and secure advanced driver assist system (ADAS) technologies to autonomous driving, Wind River's extensive knowledge of design, software development, integration, lifecycle management services, and its world-class support helps OEMs and Tier 1 suppliers innovate and better manage the highly detailed requirements and certifications, complex software integration, and intricate project planning specific to the automotive industry.
Wind River will be demonstrating their latest automotive technologies at NAIAS during January 11–14 in the Concourse area near Hall A.