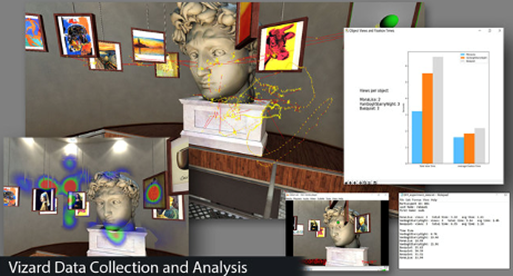 Create Virtual Reality Research with Vizard 7 Toolkit
WorldViz just released Vizard 7 of its Python-based VR development platform that provides Python 3.8 integration, VR device connectivity, and data collection. The new version provides access to a range of Python community libraries, integrates with more than 150 VR devices including data gloves, projection VR systems, and eye-tracked headsets—all providing greater functionality.
Vizard 7 allows users to leverage Python 3.8 open-source libraries, widely used by the research community via a friendly and open-user interface. It also includes new avatar workflows and improvements in art workflows improving integration across a wide range of 3D model creation programs and online content libraries.
The avatar workflows for quality social interactions in VR, Vizard 7 is a gateway to use Reallusion's realistic digital characters and digital humans for academic research and professional applications such as training or virtual presentations. Vizard provides an adaptable and extensive development environment for scientific grade virtual reality for the research community. Access for free at www.worldviz.com/vizard.