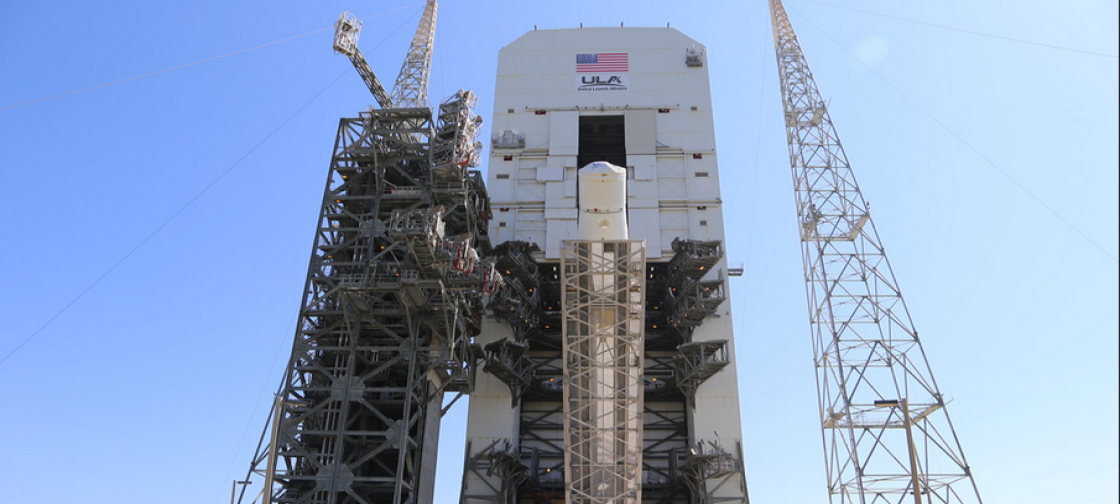 For central Floridians, a rocket breaking the blue serenity of a Florida sky with its white contrails is almost—although not quite—as common as the fireworks from nearby theme parks that paint the night sky a kaleidoscope of colors.
And with multiple private aerospace companies now funding launch initiatives, the sight is more common than it was during NASA's space shuttle era.
However, history was made once again in Cape Canaveral, Florida, when the United Launch Alliance's Delta IV rocket made its 29th and final journey.
A joint venture of Lockheed-Martin and The Boeing Company, ULA successfully launched the Delta IV rocket from Space Launch Complex-37 in Cape Canaveral, Florida on August 22, 2019. The rocket was carrying the second Global Positioning System III (GPS III) satellite, designated Magellan, for the U.S. Air Force Space and Missile Systems Center.
The GPS III system, built by Lockheed Martin, represents the next step in the modernization of the worldwide navigation network with a new generation of advanced satellites offering improved accuracy, better anti-jam resiliency and a new signal for civil users, according to a news report from ULA.
The Delta IV Medium+ configuration vehicle is comprised of a 4-meter Payload Fairing and two solid rocket motors constructed by Northrup Grumman. Both the RS-68A engine, which powered the common booster core, and the RL10B-2 engine that powered the Delta Cryogenic Second Stage were supplied by Aerojet Rocketdyne.
The Delta IV Medium single-core rocket has been launching to space successfully since 2002.
Following this week's successful launch, the single-stick configuration will be retired, to be replaced by the larger Vulcan Centaur.
The new heavy rocket boasts a 5-meter payload fairing, RL10 engines, six solid rocket boosters, and BE-4 engines from competitor Blue Origins, the aerospace company owned by Amazon founder Jeff Bezos. The first-stage engines are fully recoverable and reusable, making the heavy rocket more cost-effective.
When it launches in mid-2020, it's expected to lift 80,000 pounds to geosynchronous transfer orbit. This would make the rocket more powerful than the current leader, SpaceX's Falcon Heavy, which can lift 59,000 pounds to GTO.
In addition to a more powerful rocket, ULA is banking on the company's reliability and track record for "schedule certainty," borne of ULA's 100% mission success and 120 years of combined experience the partner companies bring to the launch pad.
The race continues…
Source: United Launch Alliance News