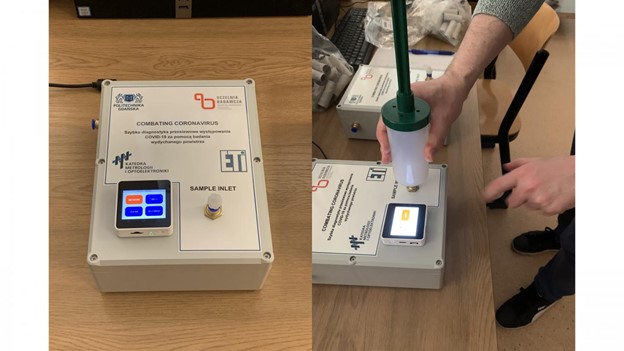 Volatile organic compounds (VOCs) include a variety of chemicals, and many are associated with a range of adverse human health effects, from eye, nose, and throat irritation, to liver, kidney, and central nervous system damage. VOC detection in air samples simply, quickly, and reliably is valuable in determining indoor air quality and in screening patients for illnesses.
In Review of Scientific Instruments, by AIP Publishing, researchers at Gdańsk University of Technology, in Poland, describe a measurement device designed to analyze air samples containing various VOCs.
The research uses commercial and prototype-resistive gas sensors of low-energy consumption to detect volatile organic compounds, including methane, ethanol, toluene, methylene, nitrogen dioxide, formaldehyde, ammonia, among others, in air samples. The sensors change their resistance in the presence of VOCs, which exist in the environment and exhaled breath. In practical applications, the instrument can detect and measure the presence of VOCs within the span of 10 minutes. The researchers are currently applying it in hospital studies to determine the difference in the exhaled breath between healthy volunteers and patients infected by the COVID-19 virus.
Original Release: Eureka Alert