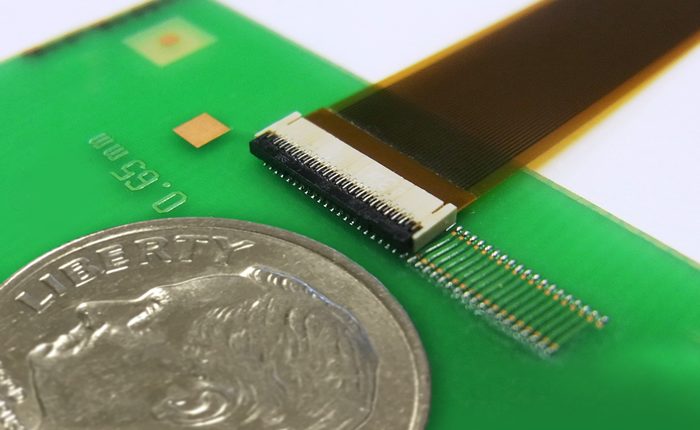 FPC connector offers high-speed transmission
Supporting USB 3.0, Embedded DisplayPort ver1.3 and MIPI D-PHY ver1.1 standards, a compact Flexible Printed Circuit (FPC) connector has been announced by Hirose. The FH58 family of FPC connectors features a back flip style actuator that utilizes a dual-sided FPC.
This unique design offers many benefits including PCB space-savings, excellent impedance characteristics, and high-speed transmission. The back flip style actuator and dual-sided contact design also provide high-retention forces and reliability required in a wide range of consumer, medical, point-of-sale and other portable electronic applications.
The compact FH58 series FPC connectors have a 0.2mm pitch, mounted depth of 3.1mm, and a height of 0.9mm. Combining small size and lightweight – the FH58 series weighs only 0.046g – makes the FPC connector ideal for the growing wearable electronics market.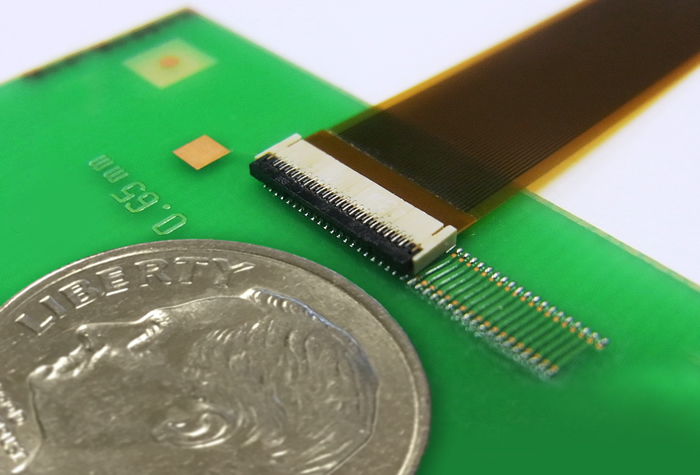 The FPC connectors have a user-friendly design, which includes wide tapers providing smooth FPC insertion. The FH58 series also incorporates a metal lock mechanism, which allows for horizontal FPC insertion/withdrawal, and produces a clear tactile click that insures complete insertion. The FPC tab lock firmly holds the FPC in place until the actuator is locked.
The dual-sided contact design employs a bottom contact spring to provide high-reliability and signal continuity. This dual contact construction, along with the retention spring, delivers a retention force of 15.0N for the top contact and 14.5N for the bottom contact.
"Hirose's unique back flip and proprietary contact design produces high-FPC retention forces even in low pin-count connectors.
The FH58 series delivers up to 2.5 times more FPC retention force than similar products currently on the market," said Rick van Weezel, Vice President of Sales and Marketing at Hirose Electric USA. The FH58 series is available in 25, 31, 41 and 51 positions. The connector meets halogen-free requirements and is RoHS compliant.
The high-speed FH58 series is well suited for portable electronics that require high-speed transmission, including smart phones, cameras and video recorders, notebooks and tablets, DVD and Blu-ray players, portable music players, handheld gaming systems, and medical devices.
Available downloads: