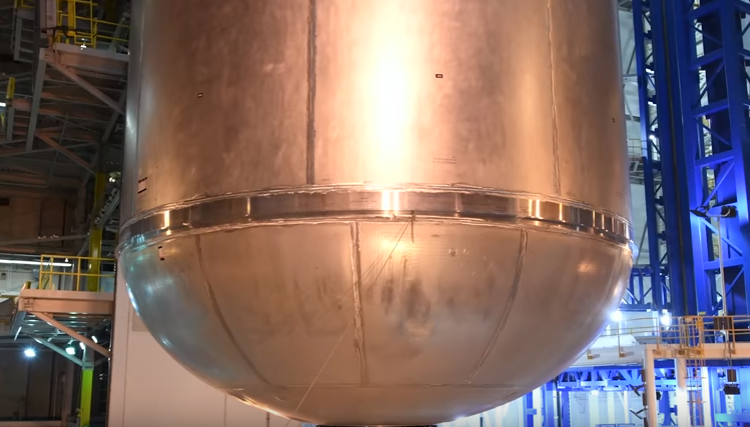 NASA time-lapse video shows rocket fuel tank built in under a minute
While constructing an enormous 130-foot rocket fuel tank takes much longer than a minute, NASA summed it up for viewers in just 59 seconds. The space agency released this time-lapse video, showing  the construction and rotation of the liquid hydrogen tank that will be the core stage of NASA's Space Launch System rocket.
There are two views portrayed here: one looking down as the tank is assembled and one looking up. The hydrogen tank is about two-thirds of the length of the 212-foot-long core stage and will help supply the RS-25 engines that will launch the Orion spacecraft and carry astronauts into deep space, and eventually Mars.
The tank will now be moved to NASA's Marshall Space Flight Center in Alabama for structural testing. Testing will ensure that the flight articles will be able to sustain the extreme forces experienced during launch. Tanks and other parts of the core stage that will be flown on the maiden flight of SLS and Orion are also under construction.