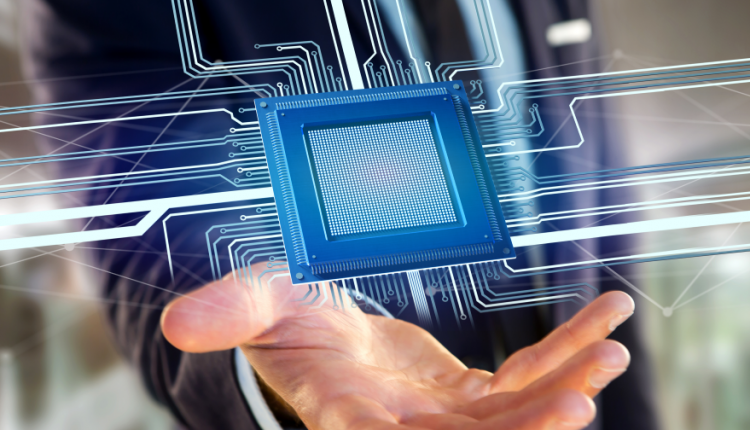 APEC 2019 is bringing with it a burst of GaN enthusiasm. 
Engineers have been excited, yet hesitant to embrace GaN technology, as they have relied on familiar silicon-based semiconductors for decades. Today, we are faced with a demand for more, higher, and enhanced in terms of power density and efficiency.
GaNs popularity has grown over the last few years and is expected to increase due to its potential in application areas such as electric and hybrid vehicles, data centers, and charging. GaN semiconductors are used in radio frequency amplifiers, LEDs, and high-voltage applications because they are able to operate at high frequencies, high temperatures, and high power densities.
Yes, the GaN power market can be deemed "small" compared to that of silicon, but Yole Developpement analysts predict the GaN market will grow 55% over the next four years. According to analysts, GaN adoption by a major manufacturer, such as Apple, could even cause the GaN market to simply explode.
"It goes without saying that the potential adoption of GaN by Apple or another smartphone giant would completely change the market's dynamics and finally provide a breath of life to the GaN power device industry," says Ezgi Dogmus, Ph.D., Technology & Market Analyst and part of the Yole's Power & Wireless team. "Indeed we imagine that after a company like Apple adopts GaN, numerous other companies would follow on the commercial electronics market."
The first commercial GaN devices released over eight years ago. Companies like Efficient Power Supply (EPC), GaN Systems, Transphorm, and Navitas have all ramped up since GaN nascent stages.
GaN at APEC
Last year at APEC, attendees were introduced to new equipment that incorporated GaN solutions, as well as some first-gen products powered by GaN.
"This year we have seen GaN truly walk into the mainstream in globally important industries including automotive, data centers, solar, and in consumer and industrial uses," says Jim Witham, CEO, GaN Systems. "Next-generation products in these markets are being designed and built that bring game-changing designs (smaller and lighter), significantly greater power efficiency, and lower costs both to the environment and to the business."
According to Witham, the tone was very different just four years ago. Then, companies and engineers were focused on the technical aspects of the new technology, but as GaN goes mainstream, the questions and concerns evolve.
"The questions are commercial and competitive – who's the latest to announce a GaN-based product, how many kW/L did they get to, did you see they saved 8% on the Bill-of-Material cost, what's going to be our competitive response," says Witham.
GaN is advancing, despite the challenge of manufacturing costs, as companies develop new products that are not only cost-effective but have better designs and performance.
So, what's the GaN buzz this year? Expect to hear about GaN chargers. These small, lightweight adapters will come from companies like Adapter Tech, CUI and Eggtronic for use in cellphones, laptops, and medical applications.
"It looks like the industry is starting to differentiate the old, clunky 'AC Adapter' by using the term 'GaN Adapter' for the sleek, lightweight version of its predecessor," adds Witham.
Even though GaN was among the APEC 2018 buzzwords, we will not see its diminished presence this year. Instead, we'll notice a shift in the way it's used. There will be a focus on the benefits such as smaller size, weight, better efficiency, and lower costs.
"What's new is the buzz about who is using GaN in their products.  Large players such as Delta, Bel Power, SuperMicro have announced products this year," says Witham.