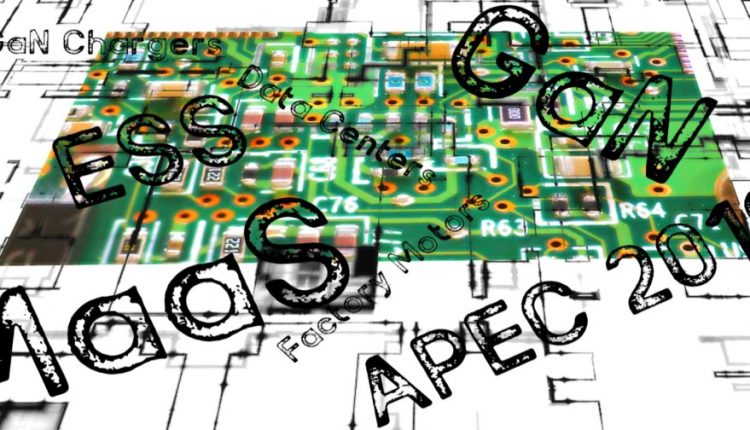 Q&A: Jim Witham of GaN Systems Talks APEC Buzzwords and GaN Enthusiasm
Last year at the GaN Systems booth, Jim Witham, CEO, GaN Systems discussed the power of GaN and its characteristics that make it far better than silicon. This year, eeDesignIt had an opportunity to ask Witham what the industry can expect this year.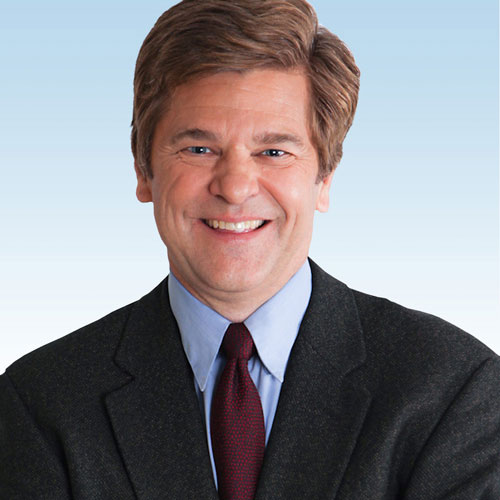 eeDesignIt: What has changed since that time last year? Have we realized even more opportunity with GaN than previously considered?
Jim Witham: Absolutely, we are seeing more opportunity. For GaN Systems, we are introducing several new products including 80A/650V and 150A/650V die, a new benchmark in GaN current rating, and a new low current (3.5A to 11A) transistor line. We are also expanding in application areas such as wireless power – moving beyond charging phones and into power tools, robots and drones – plus, data center UPS systems, automotive traction inverters, and consumer devices (e.g. smaller, high power AC adapters).
Last year at APEC, there was a lot of new equipment with GaN solutions being introduced, as well as first generation end products powered by GaN displayed at the booths. This year we have seen GaN truly walk into the mainstream in globally important industries including automotive, data centers, solar, and in consumer and industrial uses. Next generation products in these markets are being designed and built that bring game-changing designs (smaller and lighter), significantly greater power efficiency, and lower costs both to the environment and to the business.
The enthusiasm and use of GaN have increased – you'll be able to hear it from companies such as Denso, Sonnen, and Supermicro, who are joining us onstage at an industry session at APEC and you can also see it in the new customer demonstrations at our booth.
eeDesignIt: Tell us about your upcoming demonstrations. What should the industry know about the upcoming consumer devices, high power wireless charging systems for drones and robots, and automotive applications such as onboard charger designs?
Jim Witham: Overall, the number of customers using our GaN solutions is growing. We are providing the opportunity to hear this directly from our customers at a panel session at APEC in which Sonnen, Denso, and Supermicro are presenting with us.
GaN Systems will have demonstrations covering five important market areas for the use of GaN technology.
In consumer, there is the recent introduction of our low current GS-065 series transistor line with the EZDrive circuit. The new product line is a smaller, 2nd generation die and thus saves money on the Bill-of-Materials cost.  The EZDrive circuit eliminates an unnecessary IC driver used in competitive solutions further reducing the Bill-of-Materials cost.  Overall, this leads to tiny, inexpensive consumer-level power supply products such as AC adapters that are five times smaller.
Also, wireless charging is catching on. For users who want high power, spatial freedom, and large charging gap, high-frequency GaN is the ideal solution. Applications range from power tools to robots to scooters to 5G modems.  We're now sending power through walls!  We've demonstrated 70 W of power through eight inches (200cm) of wood and press-board.  The applications are abundant – power from the inside of a house or commercial building to power electronics on the outside of the house without having to drill holes and route power cords.
For data centers, we'll be showing examples of AC-DC power supplies and 48V-POL applications. The very fabric of economic life today is linked to data, which in turn is linked to data centers. As much as 40% of the operating cost of a data center comes from the energy needed to cool and power racks of servers. And 30% of the energy in a data center is wasted in inefficient power conversion as it travels from the electric grid to the microprocessor of an individual server. It's easy to see that increasing energy efficiency is incredibly important in data centers. Even a small improvement per power converter can lead to significant improvements in energy efficiency, density, and business performance.
In the area of renewable energy, we'll show how GaN is helping the industry move to become a reliable 24/7 energy source with our demonstration of a high power inverter for residential solar storage, as well as portable energy systems for use in disaster recovery areas. Being able to finally effectively store solar energy at the point of generation and use, along with greater rates of energy conversion efficiency out of an Energy Storage System, are game changers for the industry.
Industrial use accounts for 40 to 50% of the world's electricity use.  And two-thirds of that alone is used by industrial motors. Additionally, the rise of autonomous robots/robotics and a need for a more flexible factory floor space design is placing new pressure on hardware design. We will be demonstrating new power conversion modules and solutions for HiRel applications, as well as wireless charging systems that help make drones, robots, and scooters even more autonomous.
In the automotive sector, we'll show the latest innovations in onboard charger (OBC) designs as well as GaN technology used in the world's highest power, 4-channel LIDAR laser driver. With GaN technology, OBCs become 3X lighter and 3X smaller, while saving 50% of the power losses in energy conversion.  This has a significant impact on EV design. Higher power and longer-range LIDAR mean greater safety as we move through all levels of autonomous driving capability. In addition, the automotive industry is realizing that the concerns of SiC supply are real and that the benefits of GaN in traction inverters are significant.
eeDesignIt: Last year at APEC, "GaN", "SiC", "renewables", "wireless charging" were buzzwords. In addition, we saw the rise of magnetics companies at the show. What do you anticipate will be some of the buzzwords this year?
Jim Witham: There is a whole host of "GaN Chargers" coming on to the market.  Small lightweight adapters from companies like Adapter Tech, CUI, Eggtronic for cell phones, laptops, gaming computers, medical equipment, and more.  It looks like the industry is starting to differentiate the old, clunky "AC Adapter" by using the term "GaN Adapter" for the sleek, lightweight version of its predecessor.
"MaaS" or "Mobility as a Service" is also news. "Robo-taxi" is a term used by others.
With either term, people are talking about the shift away from individually-owned vehicles to solutions that are owned by a service-provider and consumed as an on-demand service.  "MaaS" profoundly changes the way a vehicle is used and, thus, how it is designed.
"ESS," short for energy storage system isn't a new buzzword to those of us in the power engineering world, but it is becoming more widely understood and used in the business world.  Shell's recent acquisition of the number one market share leader Sonnen was big news across the financial world too.  A huge oil company placing a major bet on its future by investing in "ESS".
"GaN" continues to be a buzzword, but not just for the benefits of small size, small weight, better efficiency, and lower cost.  What's new is the buzz about who is using GaN in their products.  Large players such as Delta, Bel Power, SuperMicro have announced products this year.
eeDesignIt: Which industries are benefitting most from GaN's newest technology?
Jim Witham: As discussed, GaN technology is having a significant impact in some of the most power-hungry industries in the world, especially high-power applications in the areas of renewable energy, data center, and factory motors. GaN is being used to build power systems that are designed to be more efficient and reduce costs for businesses, while simultaneously helping to protect and improve the environment.
And the release of the GaN Systems 650V/150A transistor has totally changed automotive Traction Inverter designer's thinking.  It's now possible to make a 225 kW traction inverter with GaN.  And that traction inverter is better performing and cheaper than IGBT or SiC-based designs.
eeDesignIt: What else?
eeDesignIt: From 25 Watts to 225,000 Watts, GaN is being used to revolutionize power electronics equipment.
Four years ago at APEC, companies and engineers were asking technical questions – what's the Rds on, what's the gate drive voltage, how do you control the slew rate?  Now at APEC 2019, the questions are commercial and competitive – who's the latest to announce a GaN-based product, how many kW/L did they get to, did you see they saved 8% on the Bill-of-Material cost, what's going to be our competitive response?
It's a great time to be a GaN company and to be in the middle of the revolution that is gripping power electronics.
Learn more about GaN Systems.