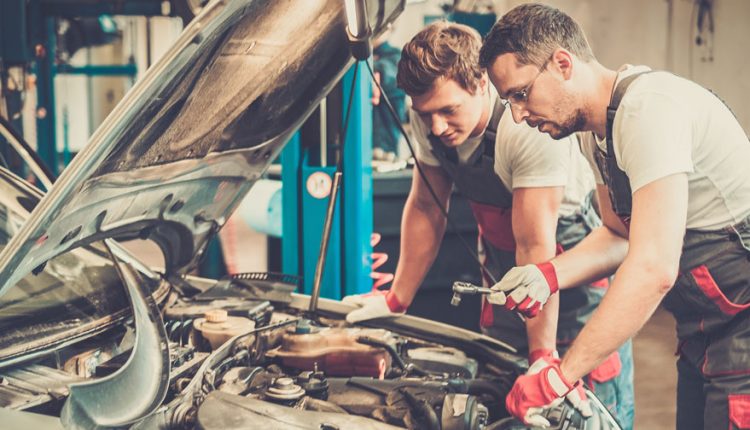 Glovebox Direct disrupt the automotive parts market with technology
Joe Tarragano, co-founder and CEO, got the idea to create the Glovebox Direct platform to provide car parts direct from the original manufacturer, when working at the We Are Pentagon Group.
We Are Pentagon Group incubated the idea with Tarragano then took a leap of faith with the startup. Rather than creating a solution and finding the problem, Tarragano instantly identified a problem in the market and created a product to solve it.
The focus from the very beginning was on the user experience. Many car parts sites do not offer warranties or guarantees, whereas Glovebox Direct does, along with a 'Click & Fit Option'. So if a customer is not sure how to fit the product themselves, they do not have to worry about their lack of expertise or buy the product separately and then hire another person to fit it.
"The automotive parts market has huge potential for disruption with technology," said Tarragano.
Glovebox Direct offers just such a technological disruption – with voice based ordering and visual search. It is impractical for those working in a mechanical environment to have to waste time washing their hands before then searching on their computer for the car parts they need, or damaging their technology with greasy hands.
Glovebox Direct will be integrating existing voice recognition tools from key platforms to do this. Tarragano stressed the importance as a startup, to not try to do everything yourself, and to benefit from the expertise and success of other established key players.
Tarragano met Talent Heroes very early on in his startup journey – whilst pitching at an event. As a startup he knew it was important to build a great team so that you are able to focus on your individual strengths and share the workload, but to do this wasn't easy.
Talent Heroes know how to approach and find talent, they tell the story of the employer to the candidate. With Glovebox Direct, they told the story of a startup that had an overfunded campaign, and was building in a multi-billion pound category with a founder that has a strong reputation from a world class organisation.
To Talent Heroes, the startup is all about the founder. Not only do they vet the candidates, but they also vet the founder and their product to make sure the job is viable. Talent Heroes have to really believe in the founder.
They are an in-house 'Talent Partner'; whereas recruitment agencies are highly transactional 'body shops'. Talent Heroes offer ongoing consultancy and do not operate on a 'cost per hire' structure'. Working inhouse allows them to understand the team and the culture of the organisation, so they can look for suitable talent.
"Founders can be emotionally led," said Jonathan Lindon, co-founder and Talent Partner at Talent Heroes, "it is nice to litmus test candidates."
Tarragano added that by working with Talent Heroes, he de-risked the hiring process for his startup.
Ollie Williams, founder and Talent Partner of Talent Heroes said: "We help to protect the employer brand by dealing with the employment processes, every interaction you have with anyone is an extension of your brand."
The benefits:
It is hard to hire someone when there is a shortage of talent.
The hiring process is time consuming.
Getting a right fit culturally is hard.
It distracts the founder from their startup.
Startups might not have people management skills already.
Talent Heroes understand the restraints of startups and offer advice about compensation structures.
"Smash the video"
Tarragano offered a piece of advice as a startup: "Smash the video."
The video Tarragano had created for his Crowdcube campaign was used by Talent Heroes to attract talent. It ended up paying dividends, not only from a fundraising point of view, but also in terms of recruitment. Tarragano said that the endorsements from Ford and Suzuki in his video added credibility that was key, and said if he had to do it again, he would invest even more into the video.