Google To Reveal All At San Francisco Press Event
Not to be outdone by the colossal leaks which hit Apple ahead of its iPhone X launch, Google has suffered from its own series of early revelations.
The Silicon Valley firm is set to reveal its latest products – including a new phone – at an event on October 4. But before this can take place, consumer publication DroidLife has got itself a series of images showing the majority of what Google is likely to launch.
Here's a brief rundown of what we can expect from the Google event and its new line-up of products.
Wait, Google makes hardware?
As well as its search prowess and pushes into AI, Google's firmly moved into the hardware field in the last couple of years. Moving away from its Nexus phone brand and attempting to reinvent its efforts under the Made by Google moniker, the firm has released a number of high-end products.
These have included its Pixel and Pixel XL phones, a mobile virtual reality headset called Daydream, a Google WiFi box and its Amazon Echo voice assistant competitor, Google Home. At the company's upcoming event we can expect to see new iterations of these devices.
What's this event it's holding?
Exactly one year after Google released the Pixel, its first own-name branded phone, the company has called another press conference. This will more than likely see the introduction of its latest hardware efforts, although nobody can be entirely sure until the day.
The event is taking place at 9am PT in San Fransisco and there will also be a press event held at the same time in the UK. This kicks-off at 5pm and will also be live-streamed online.
What will its new phones look like?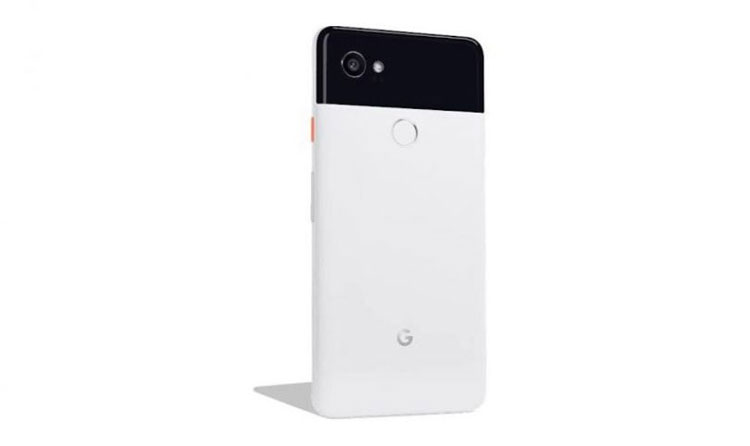 Thanks to a flurry of leaks, the latest being from Droid Life, we know that the upcoming Pixel 2 and Pixel 2 XL Android devices will keep a similar form factor to their predecessors. Leaked images of both phones show a single camera on the rear, a fingerprint scanner and colours ranging from light blue to a white and black combo.
Droid Life reports the Pixel XL 2, a larger screened version of the phone, will have 64GB or 128GB storage, and range from $849 to $949. The smaller Pixel 2 is reported to have the same storage options and will cost $649 and $749.
As for specs, the rumoured details are sparse on the ground at the moment. The Verge reports the XL will have a 6-inch OLED screen, a Snapdragon 835 processor and the ability to control the phone by squeezing it. This was introduced in the HTC U11.
When revealing the phones don't be surprised if Google talks a lot about battery life and its camera. At its developer conference earlier this year, the company talked a lot about Google Lens, which is a feature that lets a phone camera understand what it sees. The Pixel 2 XL is also expected to have much less of a bezel than the smaller device.
I don't care about another identical smartphone. Is there anything else for me?
If you're into voice assistants, Google looks set to be introducing a smaller version of the Google Home. The Home Mini, again details were obtained by Droid Life, is a mushroom-like looking speaker that will sit in your home, listen and talk to you.
In the same way as Amazon offers a low-priced Echo Dot, this seems to be a competitor from Google. The Home Mini is reported to cost around $49, come in silver, orange, and dark grey, and will feature the Google Assistant. It also wouldn't be a surprise for Google to reveal more updates for its Assistant: the company has said it is an AI company, rather than a search giant, and wants its voice assistant to be embedded in as many third-party products as possible.
Is that it?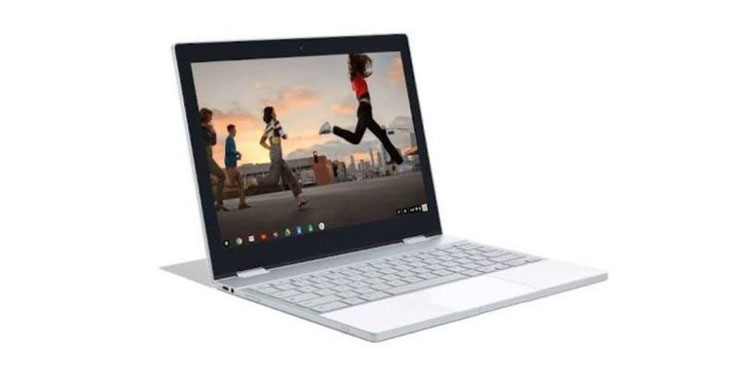 Nope. There's still more to come. Droid Life reports Google's VR viewer DayDream will be getting an update and coming in different colours. We don't know what will be inside this device, although it will continue to be a mobile VR viewer housing a phone but its set to come in at $99.
According to Android Police a Pixel Chromebook will also be launched. This was confirmed in the latest series of leaks, with the device being dubbed the PixelBook: it's said they will come with 128GB, 256GB, and 512GB of storage and start at £1,119.
While that's pretty much everything we know Google will be launching at its October 4 event, there's probably going to be a few more surprises. A couple of months ago, it revealed a Google Glass 2, which was designed for industrial uses, it wouldn't be a shock to see more of this or a slightly more consumed focussed version of the product.