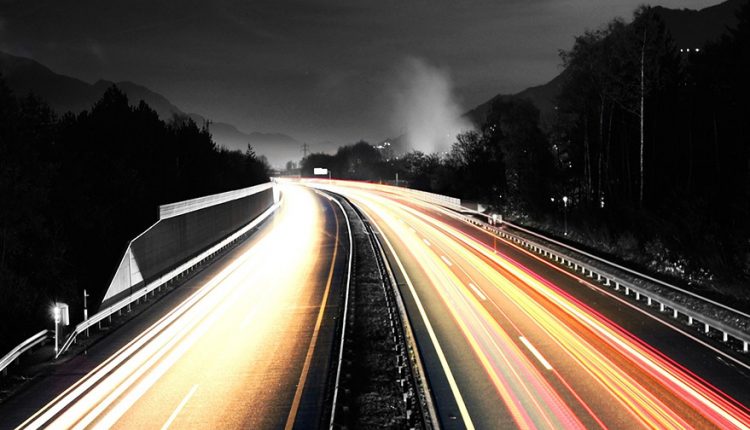 How is Vehicle Safety Systems Influencing Brake Caliper Demand?
The need for robust implementation of vehicular safety systems and control systems such as ABS (automatic braking systems) is growing stronger than ever. This fervent need is characterized by the fact that nearly 1.3 million people succumb to road accidents every year, as claimed by the Annual Global Road Crash Statistics, with 6 million car accidents recorded in the US alone.
Vehicular safety is a critical factor towards preventing motor accidents and crashes. Vehicular safety systems demonstrate a strong ability in reducing road-related fatalities and injuries.
While car accidents appear to display alarmingly high numbers, road accident incidents are actually showing a considerable downward movement. This decline is attributed to a number of reasons, the most prominent ones being vehicle safety awareness and novel safety technologies.
One of the crucial points to consider before making a vehicle purchase is the safety system. Owing to the evolving technology industry, several innovations have been made in car safety features that will help mitigate road-related accidents in the future.
The origins of vehicle safety are nearly as old as the automobile itself. In fact, the first recorded car-fatality occurred in 1869, with Anglo-Irish scientist, Mary Ward, succumbing to injuries caused by her falling under the wheel of her cousins' experimental steam car. This incident may have likely been one of the causes for authorities to focus their efforts on increasing vehicular safety for both drivers as well as pedestrians.
Vehicular safety maintenance is highly dependable on the car's braking system. Braking systems have been used in automobiles, as early as the 19th century. The earliest known braking system included wooden blocks and a single level operated by the driver to stop the vehicle.
Braking systems have continued their evolution ever since, from drum brakes developed in the 20th century to the modern disc brake systems used today. With emerging government reforms regarding vehicle safety, auto-manufacturers are working towards developing vehicles that offer optimum braking performance. Government mandates pertaining to the integration of anti-locking braking systems (ABS) and automated emergency braking systems are further encouraging OEMs to enhance their product portfolios.
What are Brake Calipers and How Do They Work?
Automotive brake calipers are vital components of a car's braking system. These are the elements that allow vehicles to come to a stop whenever the brakes are applied. This function makes them perhaps the most important part of an automotive braking system. An automotive brake caliper encompasses the brake pads and pistons. Brake calipers are usually found in two forms; floating/sliding calipers and fixed calipers. Pistons are generally made using metals like aluminum, titanium, steel or phenolics.
The brake caliper assembly sits on top of the rotor in a clamp-like fashion, with each caliper containing friction-bonded brake pads. The brake pads are usually located both on the outside (outboard) and inside (inboard) of the rotor. When the brakes are applied, the master cylinder releases brake fluid, which creates hydraulic pressure on one or most of the pistons located in the caliper. This pressure forces the brake pads together against the rotor, creating high friction. This friction eventually causes the rotor to cease movement, which in turn bring the wheels to a halt, successfully completing the braking action.
Automotive brake caliper industry players are working tirelessly towards the development and launch of various new and remanufactured calipers in order to expand customer base.
To illustrate, automotive component manufacturer Meritor introduced their new automotive caliper product ADB22x in January 2019, designed for the aftermarket.
Rise Of Enhanced Vehicle Safety Systems
Proliferating road safety concerns, in tandem with the growing demand for better vehicular comfort is a significant driver behind automotive brake caliper market growth.
Given the alarming number of road-related fatalities, administrative bodies across the globe are starting to realize strict road safety mandates and rules, such as the integration of ABS in all new vehicles.
For example, in September 2015, India's Road Transport Ministry mandated the fitment of a CBS (combined braking system) and ABS (anti-lock braking system) in every motorcycle model produced by 2018.
An anti-locking braking system or ABS is an automotive safety feature, designed to prevent wheel rotation and skidding of the vehicle. It is now a common feature found in many newly developed vehicles and has evolved to perform additional functions as well.
The anti-lock braking system concept was introduced somewhere around 1929 and was used primarily for aircraft braking systems. By the early 70s however, the technology had found its way into the automobile sector and has continued to evolve since.
In fact, in many developed economies such as Europe and North America, the incorporation of ABS in vehicles has already been mandated in compliance with stringent regulatory reforms. All EU-produced and over 80% of US produced cars and trucks come fitted with anti-lock braking systems.
In addition to the ABS system, manufacturers are persistently developing advanced vehicular safety technologies, not just to diminish collision effects, but to avoid them altogether, wherever possible.
Motorcar Parts of America, Inc. a popular auto-parts producer revealed plans to expand their automotive aftermarket brake product portfolio, by introducing brake calipers.
Meanwhile, dirt bike component manufacturer Moto stuff launched its 2nd generation Moto Stuff Works Edition billet one-piece brake caliper. The product is nearly 20% lighter than the regular cast-aluminum counterparts found in Honda, Suzuki and Yamaha motocross bikes.
German brake system expert Hella Pagid, in collaboration with auto-suppliers HELLA & TMD friction, announced the expansion of their brake caliper portfolio in 2019. This growth will increase the firm's vehicles by 987 and will elevate the cumulative vehicle stock to over 19 million.
Also, brake system pioneer ZF TRW, ZF AG's Active and Passive Safety Division recently celebrated a very special and unique milestone; the production of 1 billion brake calipers within their flagship Colette design family.
Burgeoning Automotive Production Numbers
R&D activities towards brake caliper advancement coupled with growing automobile production levels will accelerate automotive brake caliper demand in the years ahead.
The automotive industry has witnessed a massive upsurge in production in recent times. According to reliable estimates, the industry has recorded production of over 30,915,420 vehicles in April-March 2019. These numbers indicate a nearly 6.26% growth over the same period in 2018, with a record of 29,094,447 production units.
One of the most prominent automotive launches in recent times is Rolls Royce' debut of the Black Badge on its first SUV – the Cullinan. Following the 2016 release of the Black Badge on Wraith and Ghost models, and 2017 release of Dawn, the Cullinan is touted as a pinnacle of luxury in the SUV segment. The Black Badge Cullinan comes with several impressive features including brand-new 22" forged alloy wheels. Another unique feature of the Cullinan is its gloss black & polished exterior which sets the stage for the company's first-ever colored brake caliper.
In addition to a vast array of new vehicle launches, the automotive industry is also witnessing robust advancement in the technological field. With digital evolution taking hold, the demand for software in vehicles is expanding rapidly as well. Automotive producers over the world are working towards the ever-increasing customer propensity towards sophisticated automotive technologies.
For instance, German automotive producer Continental has recently made tremendous strides in automotive advancement by implementing Industry 4.0 in their systems. The firm, known for its prolific work in brake systems has deployed this technology as a way to boost its production processes with zero-defect strategies and elevated rates of utilization.
Intense demand for Safety Features in Luxury Vehicles
Luxury automotive is a term commonly associated with vehicles that provide premium features at high price points. Luxury vehicles are generally equipped with top class features including high performance, best-in-line equipment, precise design & construction, comfort and advanced technologies.
Luxury and sports vehicles are predominantly designed to be faster than an average car, which is why they need a suitably powerful braking system to ensure seamless slowdown even at high speeds. Some luxury cars even feature fixed brake calipers with as many as six piston pairs. A notable example of this is the Porsche's new launch – the Taycan Turbo.
According to industry experts, the vehicle features conventional steel brake rotors, sized at 14.4 inches in the rear and 16.4 inches in the front. The Turbo S model feature carbon ceramic brake systems, measuring 16.1 inches in the rear and 16.5 inches in the back. Both brake systems operate on large 10-piston and 4-piston calipers in the front and back respectively.
Another noteworthy development in the luxury car brake caliper sector happened in early 2018, when Bugatti revealed its new 3D printed brake caliper model. The first series-production, 6.4 pound, titanium based caliper was designed to initiate slowdown from three-digit speeds in heavy cars and was recently tested for implementation in future Bugatti vehicle models.