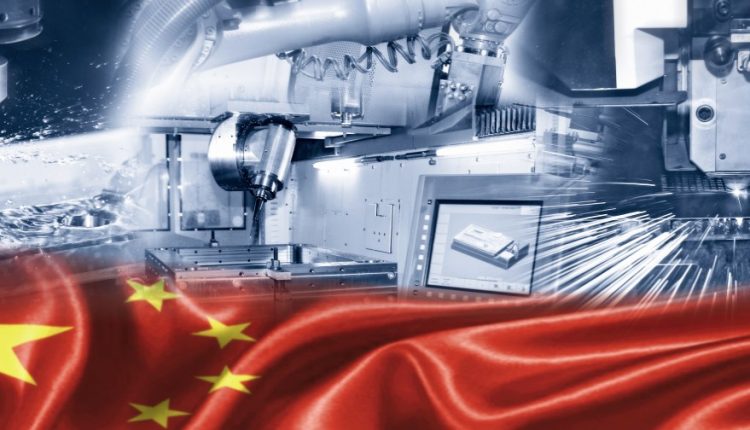 Living in Interesting Times: Tech Manufacturing in Asia Pacific
By Ruth Seeley
By the time CES 2020 discusses what's driving tech manufacturing competitiveness in Asia-Pacific on January 7, the landscape may well have shifted yet again. The fallout from the 16-month-long U.S.-China trade war has had many repercussions, ranging from U.S. manufacturing pulling out of China (but relocating operations to other Asia-Pacific nations) to planned Chinese manufacturing investment in the U.S. going elsewhere.
Launched in 2015, Made in China 2025 has seen government investment of hundreds of billions of dollars in manufacturing projects. According to one report, there will be more than $1 trillion in government funding made available to manufacturers by China, Singapore, India, Japan, Cambodia, Vietnam and other Asia Pacific countries over the next few years. And there are already more than 1,000 state-guided funds in China, worth a total of $807 billion, while its manufacturing-subsidy program includes more than 50 different initiatives.
The Made in China 2025 policy established specific economic targets for tech manufacturing, particularly in the semiconductor sector. Chinese demand for semiconductors represents 60% of global demand but its production hovers around the 13% mark. But the policy states China should be 70% self-sufficient in high tech industries by 2025 and hopes to be the world's dominant tech manufacturer by 2049.
Established in 2014, the state-owned China Integrated Circuit Industry Investment Fund (CICF) raised more than 130 billion yuan (~US$18 billion) in Phase 1. Phase 2 should raise 200 billion yuan (~US$18 billion). China has also attempted to offset the effects of recently imposed U.S. tariffs by devaluing its currency, first in 2015 and again in August of 2019.
While both private and state-owned Chinese companies have been encouraged to invest in foreign companies and particularly in semiconductor firms to acquire advanced technology, foreign investment in China is usually obliged to follow the joint-venture route, giving rise to claims of "forced" technology transfer requirements. By 2016, Chinese investment in the U.S. amounted to more than $45 billion. The pace of Asia-Pacific investment in U.S. manufacturing has been slowed by U.S. political counter-measures, with government blocking the 2017 sale of Lattice Semiconductor to Chinese investors and the 2018 takeover of Qualcomm by a Singapore-based company, a $142 billion deal.
By 2018, Forbes' annual ranking of the world's largest public companies saw 59 Asia-Pacific tech companies make the list. There were also 54 from the U.S. While Apple topped the list, Samsung wasn't far behind.
Whether through direct subsidies, aggressive exports, or nationalistic policies that insist investment be accompanied by technology transfers, Asia Pacific has established itself over the last three decades as the world's manufacturing super region. As Chinese labor costs have risen and a middle class of consumers has been created, manufacturers have been shifting production in recent years to other Asia Pacific countries, particularly Vietnam and Malaysia. It's not just policy that's driving Chinese manufacturing costs up, however, labor costs have risen dramatically, more than trebling in a decade in some areas.
By the end of 2017, almost 45% of Nike and Adidas shoes were manufactured in Vietnam. While initially the bulk of U.S. manufacturing relocated to Asia-Pacific was textiles, by 2018, Vietnamese exports of phones and components totaled $45 billion. Its footwear and textile exports were worth $40 billion.  And in 2019, both Apple AirPod and Pixel smartphone production were expected to shift to Vietnam.
It's unreasonable to expect a wholesale shift of manufacturing from China to either Vietnam or India, however. The lack of infrastructure and a suitable labor pool and the fact that Vietnam is a much smaller country makes this impossible. Instead, firms hard hit by U.S. tariffs on Chinese-manufactured goods will have to start passing those costs along to consumers. Basic Fun toy manufacturer's CEO Jay Foreman estimates that by the second half of 2020, the price of "everything from sneakers to blue jeans to toys to flip-flops to iPhones" will have to increase by 15% to 30%.
The 2017 McKinsey report, "Making it in America: Revitalizing US manufacturing," concluded:
Manufacturing needs supportive government programs and policies with long-term certainty and funding. It also needs regional coalitions with everyone at the table: large and small manufacturers, workers, technology experts, educators, public officials, and investors.
By 2019, the tech manufacturing landscape has become even more interesting, with considerable consolidation within the semiconductor industry and big players like Apple beginning to shift to in-house chip design and a foundry manufacturing model.
At a November 2018 panel of semiconductor industry veterans who were asked what the industry would look like in 2024, Jim Hogan, managing partner at Vista Ventures, said he was going to bet on chips that process both analog and digital signals, and that "we are going to have to design-innovate our way out of this, using the processes that we have. It is going to be tough to process-innovate our way out of this."
All of which means that the more things change, the more change is constant, and that the tech manufacturing landscape will continue to evolve and innovate in ways we may not yet have imagined. And that makes things very interesting indeed.