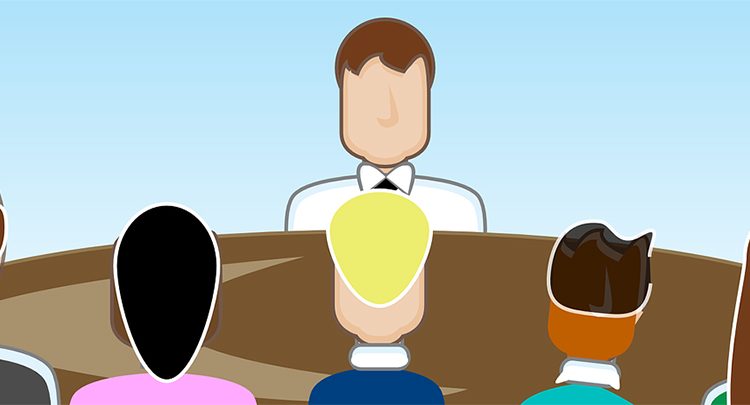 People turning up for job interviews in the future might be surprised by the techniques that employers are now using to put their candidates through their paces, as virtual reality is starting to play a part.
We've all had those awkward interview questions – 'What's your biggest weakness?', 'Where do you see yourself in five years time?'. However, they may be a thing of the past as employers are now turning to emerging technology to find the perfect candidate.
Evidence suggests that academic grades are playing less of a part in the hiring process, giving way to mobile apps, online psychometric tests and VR.
It's certainly not unusual for the interview process of many companies to feature some sort of role play scenario. Now that can be far more immersive and realistic. Lloyds Banking Group recently used VR during a recruitment campaign where interviewees were able to encounter typical situations they would face at the bank.
The addition of technology into the mix has also levelled the playing field somewhat. Whereas in previous years recruiters went straight to the best universities when hiring, apps, videos and VR has opened the door to a much wider demographic.
Late last year L'Oréal UK & Ireland debuted a VR experience as part of its graduate assessment scheme whereby 18,000 hopefuls apply for roles at the company every year. This step as part of an ongoing strategy to create a fully digital and immersive recruitment tool kit to identify key strengths and pinpoint talent with the most compatible values and skillset.
"We anticipate that the VR experience has the potential to offer a vital layer of insight into the candidates' character and decision-making skills whilst presenting the candidates with an exciting and palpable real world experience," said Alex Bennett, Graduate Talent Acquisition Manager L'Oréal UK & Ireland.
The bespoke programme takes candidates on a virtual tour of L'Oréal HQ, exposes them to a meeting scenario and assesses their personality and situational judgement.
Paul Gilliam, HR Director L'Oréal UK & Ireland, said: "We're seeking a harmonious fit from the start with our recruits and will continue to upgrade our appraisal tool kit to that end. At L'Oréal we value ingenuity and initiative and we're offering a compelling recruitment experience to match."