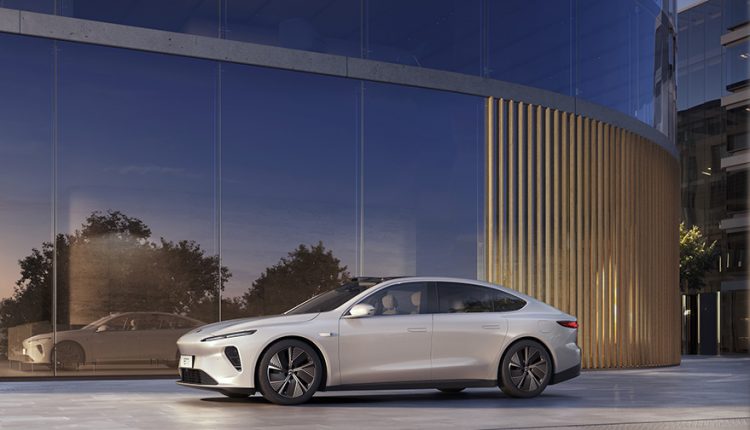 Immersive Experiences with Smart Cockpit Technologies
NIO and Qualcomm Technologies have announced their partnership to feature the latest generation digital cockpit technologies in NIO's smart electric flagship sedan ET7. Based on the 3rd Generation Qualcomm Snapdragon Automotive Cockpit Platform and Qualcomm Snapdragon Automotive 5G Platform, NIO has launched the 2nd generation smart cockpit.
The smart electric flagship sedan NIO ET7 features cutting-edge in-car communication standards and protocols including 5G, C-V2X, Bluetooth 5.0, Wi-Fi 6, and UWB, bringing high-bandwidth and low-latency connectivity experiences to users.
NIO and Qualcomm Technologies have been working closely with each other. Qualcomm Technologies provides advanced chip and software technologies, while NIO is responsible for vehicle-level system development, integration and mass production. The 3rd Generation Snapdragon Automotive Cockpit Platform supports high-performance computing, immersive graphics, multimedia, computer vision and other functions.
The Snapdragon Automotive 5G Platform is an automotive-grade 5G dual SIM dual active (DSDA) platform coupled with advanced features such as C-V2X and high-precision positioning. Based on the two platforms, NIO has designed and developed the smart cockpit domain controller, smart antenna module and other core smart hardware, providing users with rich applications and immersive emotional experiences and enabling more intelligent connectivity and autonomous driving use cases.
"To continuously bring better experiences to users through technological innovation is the original aspiration of NIO," said Mark Zhou, Executive Vice President and Chairman of Product Committee, NIO. "This collaboration between NIO and Qualcomm Technologies in smart cockpit and 5G will bring immersive interactive experiences beyond expectations to users, and drive automotive innovation in the future."
"NIO and Qualcomm Technologies share the same aspiration for technological innovation and superb user experiences. We're excited to work closely with NIO to support smart mobility designed to deliver exceptional digital cockpit and new driving and riding experiences to users with our 3rd Generation Snapdragon Automotive Cockpit and 5G Platforms," added Nakul Duggal, Senior Vice President and General Manager, Automotive, Qualcomm Technologies. "Together, we look forward to driving connected vehicles into the 5G era, enhancing driving safety and paving the way for the arrival of next-generation intelligent vehicles."