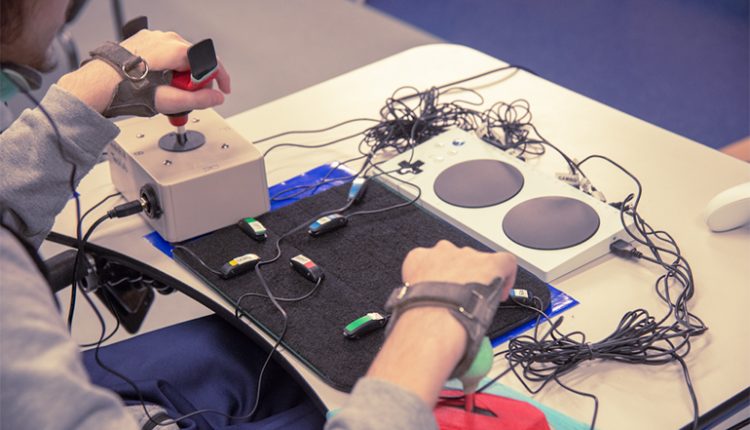 Microsoft
Since the birth of home video game systems in the 1970's, the controller has evolved just as much as the video games themselves. However, game controllers have always largely catered to players with two hands and normal mobility.
To allow users with limited mobility to enjoy gaming, Microsoft has introduced an accessory for the Xbox game system. The Xbox Adaptive Controller.
The controller is a black and white rectangle having two round button pads that are programmable and several other buttons.
On the back are 19 3.5mm jacks, each jack corresponding to a button on the Xbox controller. They are also compatible with third-party external input devices like custom-shaped adaptive switches.
The limitless features of an inclusive design
There's a USB port on the side for special joysticks and a headphone jack for assistive listening devices.
The bottom of the controller has several different mounting holes so it can fit onto a variety of arms and stands.
The result is a video game controller with a limitless number of configurations. On the other hand, it retains the signature Xbox look and design.
According to Microsoft, the Xbox Adaptive Controller is a result of years of development and testing in partnership with organisations like the Cerebral Palsy Foundation and Englewood, Colorado-based Craig Hospital. They say it's only the beginning of the use of 'inclusive design' in their products.