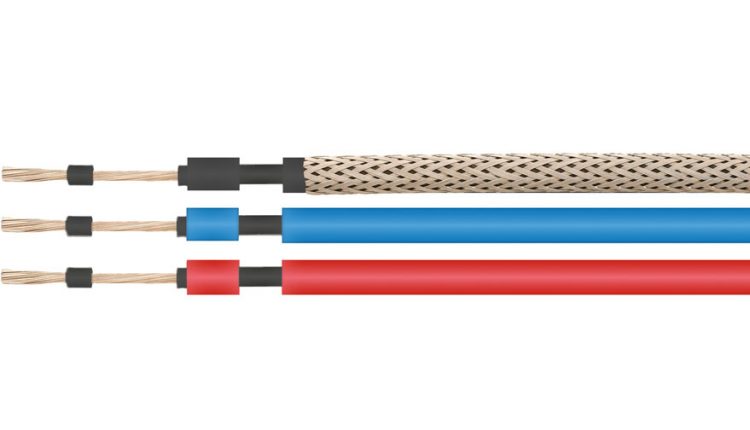 Credit: Conrad Electronic
Conrad Business Supplies introduces Helukabel's Solarflex-X H1Z2Z2-K photovoltaic cables. The single-core cables are available with cross sections from 2.5 to 10mm, a nominal voltage of 1,500V (DC), and are tested with 6,500V. The tinned copper wire of the conductor is in accordance with DIN VDE 0295 class 5, fine-wire, IEC 60228 class 5.
The insulation is made of copolymer. All versions are flame-retardant, halogen-free and UV-resistant. They are double-insulated and meet protection class II. Thanks to their wide operating temperature range from -40°C to +90°C, Solarflex-X cables are the optimum solution for all weather conditions.
Solarflex cables are used for wiring solar modules, which is why Conrad Business Supplies sells these cables by the meter. In addition, cables with rodent protection are optionally available. This makes them particularly suitable for PV systems on agricultural holdings. Structure, technical data and properties of the cables comply with the standard version.
Jürgen Spörl, Head of Product Group Strategic Brands at Conrad Business Supplies, explained: "The cables are provided by the leading supplier in the photovoltaic industry. On one hand, this means we can provide our customers with safe products because they are highly reliable and quality tested. On the other hand, Helukabel guarantees good availability of Solarflex cables, which is also an important factor for our customers."
Safety is ensured as the product is in compliance with the new European standard EN 50618. TÜV Rheinland has also tested the design criteria in accordance with 2PfG 1990/05.12. "Therefore we can guarantee a reliable, robust cable that meets the latest standards," said Hanss Bruss, Key Account Manager Solar and Photovoltaics at Helukabel. Potential customers of the Solarflex-X H1Z2Z2-K would be manufacturers of solar modules as well as craftsmen and installers of PV systems. In addition to mounting material, PV coupling plugs and MC4 sockets with protection class IP67 are also available as accessories.