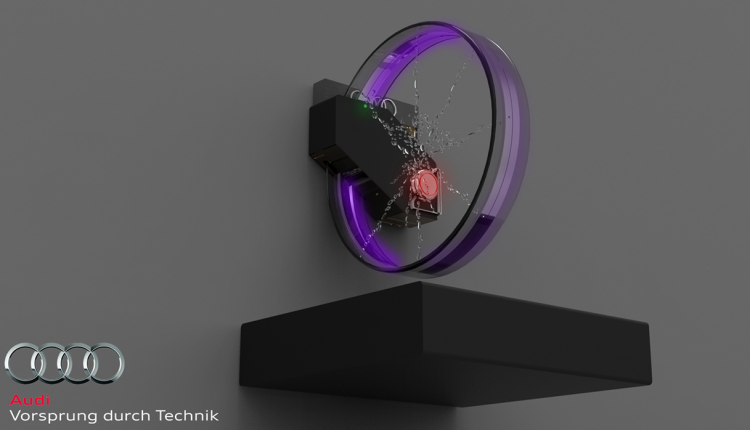 UK-based industrial designer Fraser Leid thinks up some pretty futuristic technology concepts on the online creative-work showcase Behance.
One of his latest concepts he'd like to bring to life is the Hudor Faucet, which would allow users a hands-free washing experience with integrated motion detectors and a disinfectant black light.
Hands-free washing isn't a new technology concept, of course, but Leid has based his futuristic sink on the technology of car manufacturer Audi.
Leid was inspired by Audi vehicles' center console, dial, disk brake and caliper, car accent light, wheel form, and the circular shapes of the dashboard and steering wheel. He would also like to incorporate glass, metal and hands-free sensing characteristics of Europe's largest manufacturer of bathroom fittings, GROHE.
According to Leid's project website, the sink's faucet would be composed of a ring with several spouts that produce jets of water in multiple directions, a black lighting component for sterilizing hands, an infrared sensor for motion detection, a water-soap infused spout, and temperature adjustment dial.
"When we think about washing hands, we immediately envisage the faucet and basin. I attempted to create a piece that changes the perception of hand sanitation entirely," wrote Leid on his website.
Leid has a plethora of other tech-concepts worth looking at on Behance, including his most recent, a 3D-printed prosthetic hand that emulates the 27 bones of the human hand.