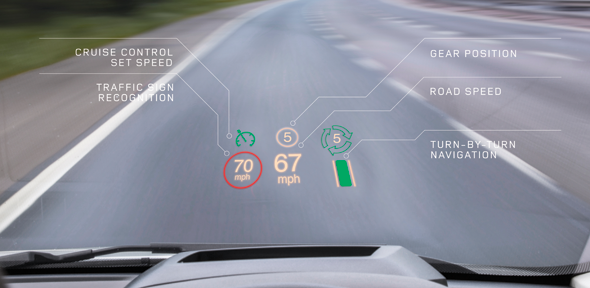 Jaguar Land Rover cars will now incorporate holograph projections
Over 10 years ago, the University of Cambridge Department of Engineering came up with a head-up display for vehicles that uses laser holographic techniques to project information like speed, direction and navigation onto the windscreen so the driver doesn't have to take their eyes off the road.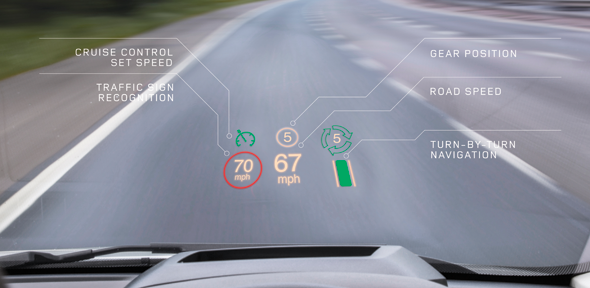 Now all ll Jaguar Land Rover vehicles will come equipped with the technology.
"We're moving towards a fully immersive driver experience in cars, and we think holographic technology could be a big part of that, by providing important information, or even by encouraging good driver behavior," said Professor Daping Chu, on of the technology's developers from the University's Department of Engineering.
While the HUD technology provides great color, brightness and contrast in a small, light package, Chu believes this is just the first step.
"What we really want to see is a fully 3D display which can provide much more information to the driver in a non-intrusive way – this is still a first generation piece of technology," he said.
For example, future HUD tech may alert the driver of gas prices at the gas station he or she just drove by, so they don't have to turn heads and take their eyes off the road to inquire.
"The development of a laser holographic HUD presented a number of technical challenges but also a number of benefits including small package size, high optical efficiency, wide colour gamut and cross platform compatibility. Incorporating a laser holographic light engine was a true world first application of technology for Jaguar Land Rover and I'm delighted that the technology has worked so well in our vehicles," said Lee Skrypchuk, Human Machine Interface Technical Specialist at Jaguar Land Rover.