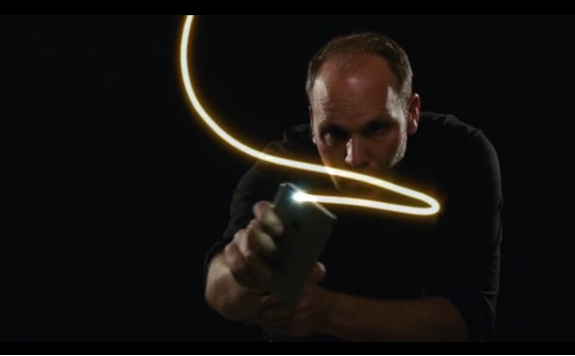 A company called Adtile Technologies, known for its sensor-enabled Motion Ads, has now created a technology that makes it possible to capture motion with a smartphone via web app so anyone can create technical paintings in the air.
The company's Air Pencil, which is now in its beta phase of development, lets anyone capture free-form movement in space using a mobile device. It works by moving and swinging a smartphone through the air so that the motion is captured on the screen (not using the phone's camera).
The program works in conjunction with a web app so majority of the code runs on a remote server. To get started, a person must simply use a URL. Once the app is open a screen with a three-axis helper and a small red position indicator at the origin will appear. Included on the screen are joystick features for panning and zooming.
To get started, a user must press down on  the screen and start moving the smartphone through the air.  To stop painting, he or she can lift their finger from the screen.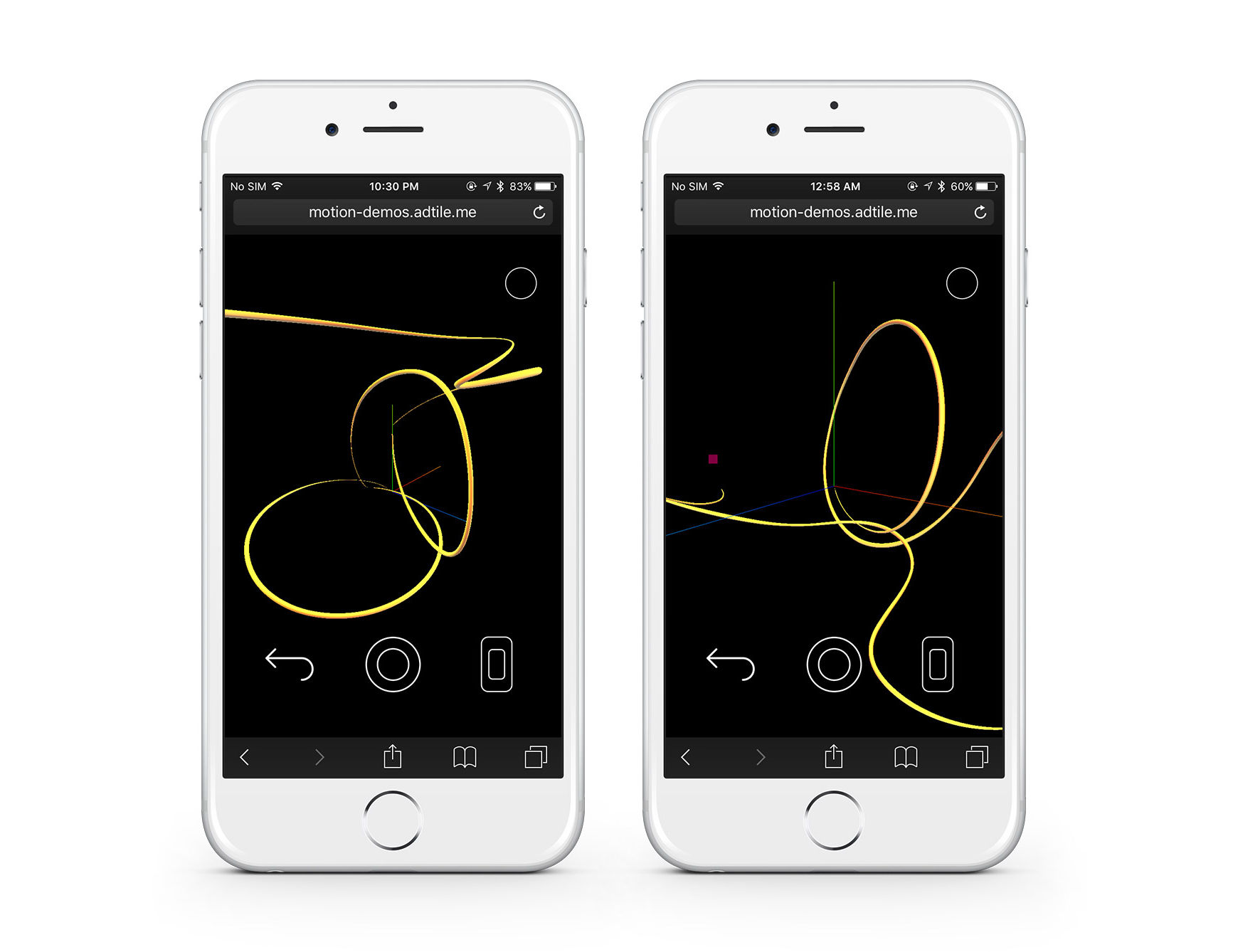 How it works
The Air Pencil leverages a smartphone's native micro-electro-mechanical systems (MEMS), in this case the three-axis magnetometer, three-axis accelerometer and three-axis gyroscope, then employs some algorithms that interpret the movements.
According to Nils Forsblom, CEO and founder of Adtile, this technology would mainly be used in applications for education, art, and collaboration fields. For example, it says the Air Pencil could be used in a physics class to teach students about flight dynamics, or how objects move through space, or allow several users to draw independently and then combine them all on one screen.
Adtile also makes it possible to share paintings via text message or social media post.
Story and video via Adtile Technologies.