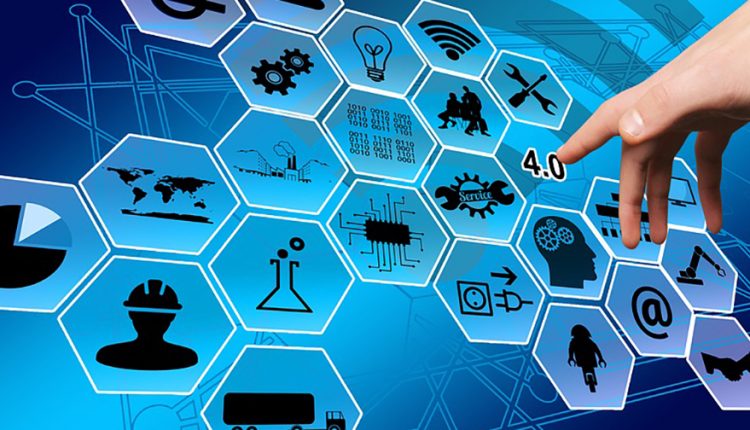 Kickstarting 5G for Industrial IoT with Live Ecosystem Demonstrations
Demonstrations of industrial IoT applications have been announced by Qualcomm Technologies, alongside multiple companies at Hannover Messe using a live over-the-air 5G NR network utilizing mobile test devices powered by the Qualcomm Snapdragon X50 5G modem and antenna modules with integrated RF transceiver, RF front-end and antenna elements.
This is the year of 5G, and the next generation of connectivity is officially a part of the Industrial Internet of Things at Hannover Messe. The conference's 5G Arena in Hall 16 is showcasing a variety of over-the-air 5G industrial IoT demonstrations, from safety panels to smart sensor systems to AGVs, and cutting-edge 5G technology from Qualcomm Technologies, combined with 5G infrastructure provided by Nokia, is helping a select group of exhibitors to show off the future of smart, connected industrial products and solutions.
"We are excited to showcase what's possible when we add 5G to the industrial IoT," said Jeffery Torrance, Vice President, Business Development, Qualcomm Technologies. "Qualcomm Technologies' leadership in IIoT is reflected with everything from go-to connectivity solutions like our Qualcomm 9205 LTE IoT modem, to new platforms like the recently-announced Qualcomm Robotics RB3 Platform, to joint studies with industry leaders like Bosch on key IIoT topics. With these live 5G demonstrations at Hannover Messe, Qualcomm Technologies continues to showcase the breakthrough technologies that are transforming the way the industrial world connects, computes, and communicates."
Mike Calabrese, Vice President of Global Enterprise and Webscale, Nokia, explained: "5G networks will transform today's factories and manufacturing centers into highly adaptive, efficient and intelligent production sites. We are thrilled to bring out 5G solutions to enable real-world industrial cases to the 5G Arena at Hannover Messe, together with Deutsche Messe AG and Qualcomm Technologies."
Enrico Salvatori, Senior Vice President & President Qualcomm EMEA, Qualcomm Europe, added: "5G will transform industries and unlock the huge potential of industrial IoT. Thirty percent of the top 40 industrial IoT companies are European companies, with many industry leaders based in Europe. We are very proud to offer these demos with these companies to highlight the beginning of what's possible for industrial IoT using 5G."
Companies demonstrating 5G technologies at the show includes Bosch, Festo, Goetting, IFAK, Siemens, Weidmueller, and Zeiss.