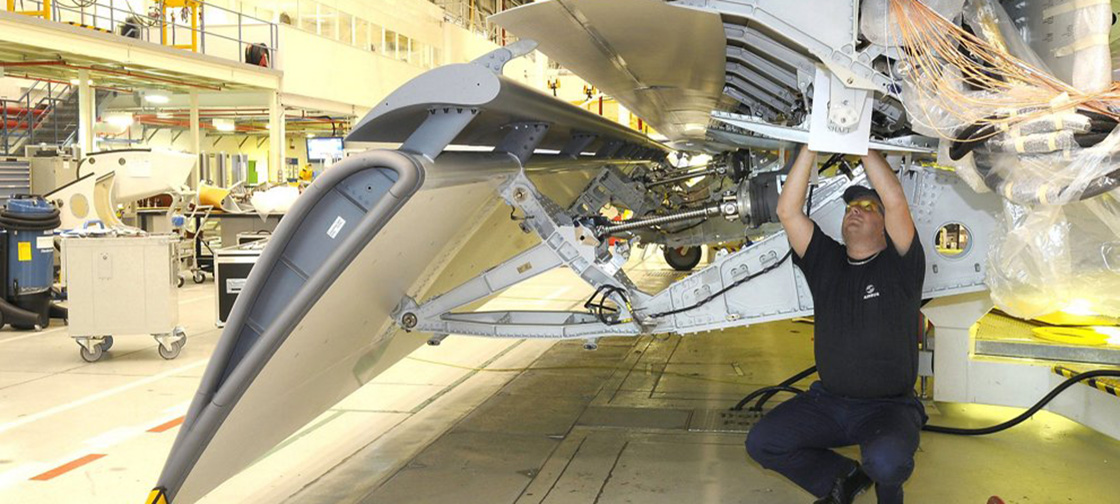 TE Connectivity
Connectivity and sensor provider, TE Connectivity, has worked with Airbus to develop a highly customized set of labels for identifying wing components. Airbus wanted to take a visual and intuitive approach to identification labeling of complex subsystems and assemblies in aircraft wings to help its technicians to position identification labels quickly and accurately.
Engineers and manufacturing specialists from TE and Airbus developed the customized label sheets over six months for the A319, A320 and A380. Each individual sheet design contains a complete shipset of labels for a specific subsystem.
The labels are a highly customized version of TE's HPR100 labels, which reportedly stay in place and legible for decades in spite of extreme temperatures and exposure to aviation fluids such as Skydrol, jet fuel, water and aggressive cleaning fluids. A typical aircraft requires around 400 individual labels in its wings and engine assemblies.
Philippe Contri, TE's Global Product Manager for Label Products, stated: "As a permanent label to identify airframe components and cable termination points, identification products like HPR100 help airlines to ensure fast turn-around times through efficient inspections, repairs, refits and refurbishments over the life of the aircraft.
By creating a highly customized labeling solution for Airbus, TE has demonstrated its commitment to working in partnership with our customers to develop products that meet their specific needs and help enable the future of transportation."