LG has just unveiled the world's narrowest video wall display at InfoComm2015
LG Electronics has just unveiled an all-new Full HD Video Wall display with the world's slimmest bezel to bezel design – 1.8 millimeters.
The display was introduced at the opening of InfoComm 2015. The VH7B Direct Backlit LED Display is redefining the video wall category with its unprecedented thin bezel, and features distinct new innovations that address the largest issues video wall customers face today.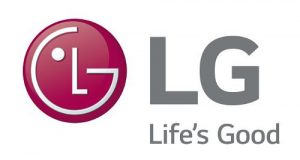 The full HD video wall display will be available in the United States this fall in 49- and 55-inch class sizes (48.5- and 54.6-inches measured diagonally), the VH7B is the first video wall display to feature an unprecedented bezel-to-bezel measurement of about 1/16th of an inch, allowing displays to be connected seamlessly with others. This creates a powerful, impactful video wall that becomes less a collection of panels and more a cohesive, continuous image for a much more engaging, immersive viewer experience. LG's included software allows the displays to be arranged in up to a 15 x 15 matrix, while installation options become nearly limitless when married with third-party hardware/software signage solutions.
LG has achieved improvements in maintaining the brightness uniformity across the screens, keeping the edges as bright as the center. To address the challenges of matching color and brightness across all panels, LG has incorporated factory calibration and efficient calibration tools that allow integrators to achieve an optimal image within 3-5 minutes per panel.
"LG is yet again raising the bar for video displays with the launch of the VH7B," said Clark Brown, digital signage vice president for LG Electronics USA. "Our commitment to delivering innovations for better business, such as this exciting new product, communicates loud and clear that LG is the only partner customers should be considering for their display solutions."
The groundbreaking video wall display features LG's "webOS for Signage" smart platform, which takes advantage of the built-in high-performance system-on-a-chip (SoC) that eliminates the need for an external media player, helping to reduce the total cost of ownership. LG's webOS for Signage enables a variety of web-based applications across multiple platforms, as well as the ability to write applications using HTML 5. The new VH7B series also includes several new features and improvements in design, including its light weigh (20KG) and slim depth (87mm), to allow for easier installation and maintenance of the product.
In addition to the new VH7B video wall, LG's 2015 InfoComm booth (#1529) features interactive demonstrations of a range of key LG products and solutions, including the benefits of its In-Plane Switching (IPS) panel technology. IPS panels minimize image distortion at wide angles and provide high picture quality that offers original image color matching. Most importantly, IPS panels create a viewing experience that is watchable at virtually any angle.