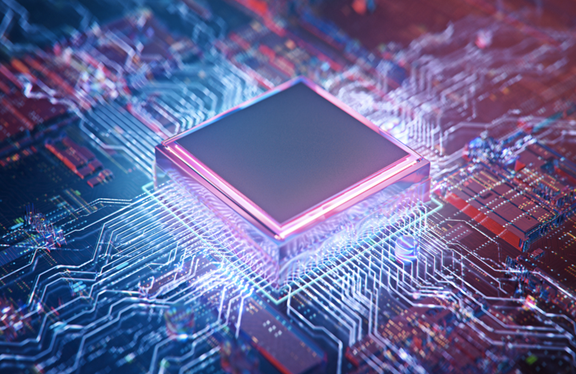 Major Push to Advance Innovation in Next-Gen AI Hardware
MIT announced the launch of an MIT AI Hardware Program, joined by five inaugural companies to advance transformative AI technologies for the next decade.
The academia and industry collaboration will define and develop translational technologies in hardware and software for the AI and quantum age. A partnership between the MIT School of Engineering and MIT Schwarzman College of Computing, the cross-disciplinary effort will innovate technologies to deliver enhanced energy efficiency systems for cloud and edge computing. The program spans materials and devices and architecture and algorithms enabling energy-efficient and sustainable high-performance computing.
The program's inaugural members include chip-making, semiconductor manufacturing equipment, AI and computing services, and information systems R&D organizations that will work with MIT faculty and students to help shape a vibrant future for our planet through cutting-edge AI hardware research. Those organizations include Amazon, Analog Devices, ASML, NIT Research, and TSMC.
The new program is co-led by Jesús del Alamo and Aude Oliva, and Anantha Chandrakasan serves as chair.