'Maniac' robots could deliver drugs to central nervous system
It sounds kind of spooky and invasive, in a cool way. Magnetically aligned nanorods in Alginate capsules (MANiAC) robots will in the future travel around your nervous system to treat you with drugs.
A recent study in Frontiers in Robotics and AI investigated how tiny robots might perform as drug delivery vehicles in neural tissue. By using a magnet, the tiny soft robots become virtual gymnasts–moving against fluid flow, climbing slopes and moving about neural tissues, such as the spinal cord, depositing substances at precise locations. 
Targeted drug delivery could improve efficacy and reduced side effects. Although still in its infancy, researchers developed various types of micro- or millirobots that could work. The challenge is in controlling their activity as they travel through tissues in the body.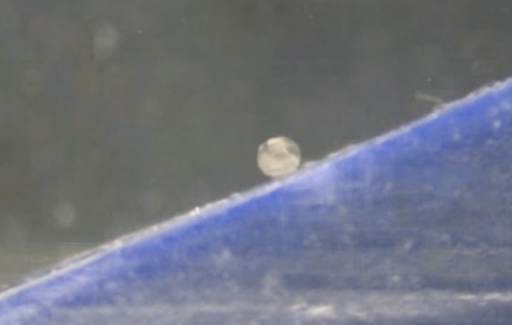 Magnetic fields seem promising at safely control things inside the body. Once stimulated, the MANiACs successfully scaled slopes as steep as 45 degrees and moved upstream against a fluid flow. The researchers maneuvered dye-loaded MANiACs around on the surface of rodent neural tissues with a fine degree of control, and successfully deposited the dye in specific locations and re-dosed several locations to increase the amount of 'drug' dosed to that region.
Original Release: Eureka Alert