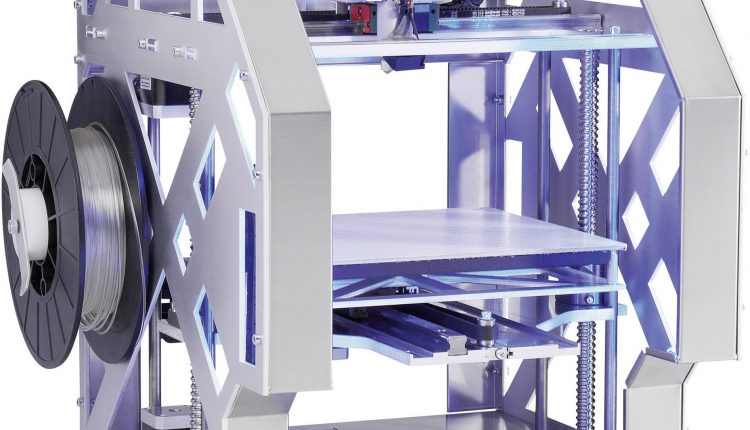 Milling And Engraving Print Head Adapters For Conrad Renkforce Single Extruder RF1000 3D Printer
Conrad Business Supplies has introduced optional print head adapters for milling and engraving attachments for use with its renkforce RF1000 3D printer. Designed by Conrad's Technology Center (CTC), the renkforce RF1000 offers users an adaptable, professional grade tool for the creation and development of 3D objects.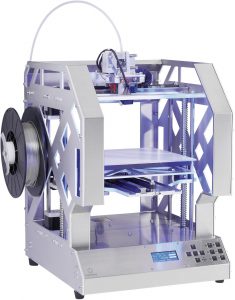 The new print head adapters are compatible with milling and engraving attachments from leading suppliers and are rated up to 175 W. Conrad also offers other accessories, such as an aluminium router table including fixings that support the safe machining of workpieces. An illustrated easy-to-follow guide is provided to help users quickly and easily attach the adapters to convert the RF1000 ready to perform etching and milling operations.
Priced to offer an excellent cost / performance ratio to customers, the RF1000 allows for the quick and effective fabrication of model-based prototypes, architectural models, packaging, parts and even hobby work from a variety of different materials. Capable of creating one-off scale models or limited production runs, the equipment has been designed to offer users a wide range of functionality for the broadest variety of applications. The RF1000 is available ready assembled or as a kit for users to assemble themselves. It features a 230 mm x 245 mm x 200 mm backlit print chamber that provides sufficient space for a wide range of different projects and is suitable for various materials including wood, stone, PLA, ABS and nylon. Conrad CTC's commitment to high build quality is seen in the RF1000, with the use of high quality materials as well as industry grade profiled rail guides, cable tracks and bearings which guarantee accurate, high precision printing and a long service life. An integrated high-durability power supply helps ensure that the printer is capable of operating in even the most demanding workshop and laboratory environments.
The unit can be operated either via USB or a built-in SD card interface and comes with a screen that displays all information relevant to the current printing process and a keypad which allows the user to quickly adjust settings as necessary. Automated sheet size detection and smart printing adjustment help to simplify the process, while a ceramic hot bed with textured surface enables the quick removal of a fabricated object after cooling.