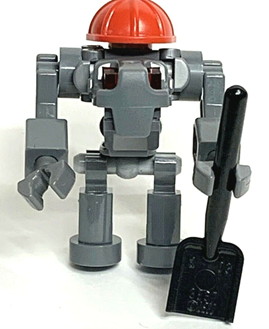 NASA Challenge–Design Moon-Digging Robots
NASA wants young engineers to design a robot for excavation on the Moon. The Lunabotics Junior Contest, open to K-12 students in U.S. public and private schools (and home-schoolers), is a collaboration between NASA and Future Engineers. The goal is to design a robot that can dig and move moon soil (regolith).
Want to enter? Submit entries that include an image of the robot design and a written summary on how it will operate on the Moon, by Jan. 25, 2022. They don't have to build the robot, however, there are specs to follow. The robot design should be no larger than 3.5 feet by 2 feet by 2 feet and be able to scoop/dig and move the lunar regolith; establish whether the robot will operate by moving large amounts of dirt per trip or by transporting less dirt over more trips; and how the design and operation of the robot will meet the big challenge of lunar dust that is stirred up and can "stick" to surfaces when lunar regolith is moved.
For more information on entering and volunteering to help judge, visit: https://www.futureengineers.org/registration/judge/lunaboticsjunior
Original Release: PR Newswire