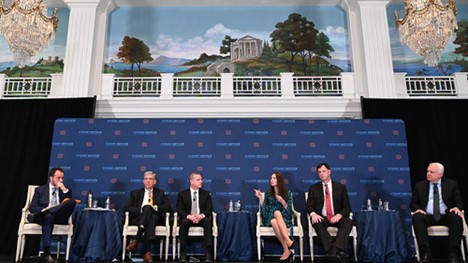 What will it take to fend off cyber threats?
Six public and private sector cyber security experts participated in a special panel discussion hosted by Auburn University's McCrary Institute for Cyber and Critical Infrastructure Security. Cyber experts included National Cyber Director Chris Inglis of the Executive Office of the President; Department of Homeland Security CISA Director Jen Easterly/ FBI Deputy Director Paul Abbate; NSA Director of Cybersecurity Rob Joyce and Berkshire Hathaway Energy CEO William J. Fehrman.
What came out of the discussion was that companies and federal agencies need to go beyond information-sharing and create a joint operational approach. The primary challenge stated is how to collaborate to discover a threat that no one agency could discover alone.
In the past, the government was on the front line…now it's the private sector. The call is for the government to shift to a more supportive role, bringing its resources to help secure the private sector, creating a structure where a transgressor in cyber space would need to beat all of us to beat any of us.
More than 85 percent of the nation's critical infrastructure, including cyber networks, remain in private hands, enhancing the national security threat. Federal initiatives will have little impact if they are not built into private sector security operations, the participants noted.
Original Release: PR Newswire