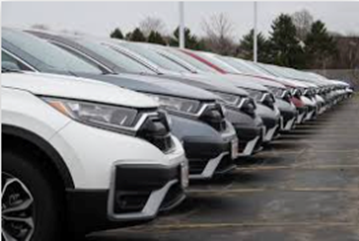 Need to Buy a Car? Prices, Values Still on the Rise

Retail auto sales will increase 3.2% annually in unit terms through 2025, says Motor Vehicles: United States, a report released by Freedonia Focus Reports. Suppliers will benefit from still-low interest rates and slowly improving supply chains. Increased personal incomes, an expanding population, and growth in freight, construction, and mining activity also supports growth. Competition from used car sales will continue to restrain sales of new MVs. A vehicle production shortage will raise prices and restrain availability, preventing faster gains.

US retail sales of new MVs are forecast to see growth of 5.5% annually through 2025 and sales in value terms will be boosted by an increase in average vehicle prices and ongoing consumer preference for more expensive SUVs, CUVs,light trucks and expensive electric vehicles. Sales are expected to grow driven by price increases, dealer markups, and competition between consumers as they draw from pandemic-related savings to buy from a limited supply. Many consumers began making new MV purchases in 2021 that they delayed making the previous year due to the COVID-19 pandemic. However, prices will be driven up as growing demand is met with reduced supply caused by a shortage of semiconductor chips.
More information about the report is available at:
https://www.freedoniafocusreports.com/Motor-Vehicles-United-States-FF85029/?progid=91541

https://www.prnewswire.com/news-releases/supply-chain-constraints-semiconductor-shortage-to-boost-motor-vehicle-prices-sales-values-near-term-301521083.html