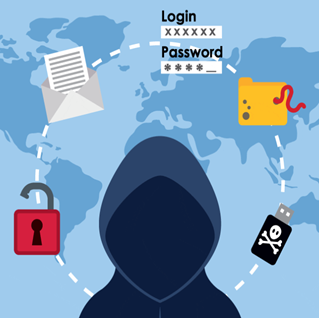 Norton's Cybersecurity Predictions for 2022
NortonLifeLock set out its top predictions for cyber trends in 2022, including new momentum in cyberactivism, scammers capitalizing on natural disasters, the demise of online tracking, the rise of cryptocurrency scams—and a lot more.
Norton Labs' top six predictions include:
Democratization of cryptocurrencies will increase scams: The buying and selling of cryptocurrencies has become more accessible than ever before to susceptible casual investors.
Growth in digital identities:  Electronic identification – or eID – will become the new method of safely and securely allowing people to share their identity.
More hacktivism & cyber terrorism:  Hacktivism and cyber terrorism proliferated in 2021 and will likely continue and possibly increase in 2022.
An influx of extreme weather events and natural disasters: Scammers capitalize on natural disasters, preying on the urgent financial needs of victims
AI eases work for cybercriminals: Artificial intelligence and machine learning will make it easier for cybercriminals to fuel their attacks, whether sifting through large datasets to develop more personalized attacks or creating more convincing deepfake videos.
Online tracking's slow demise:  Companies and governments are introducing alternative options and privacy protections, along with more legislation restricting online tracking.
Norton Cyber Safety advises everyone to be on the lookout for scams, check privacy and security settings, and use anti-tracking solutions–Norton AntiTrack, helps detect and block advanced online tracking and protect information. For more Cyber Safety tips, visit: https://us.norton.com/internetsecurity.