People are going wild over this $9 magnetic adapter for mobile devices
It's simply a magnetic connector that slips over your charging cable to make charging a phone or tablet even easier. How much easier can charging get, you ask?
Well, a start-up company called ZNAPS  devised a new method for charging that eliminates frayed wires and fiddling for the charging port on your devices. The ZNAPS solution is a simple magnetic device that will easily click your charger into the correct place.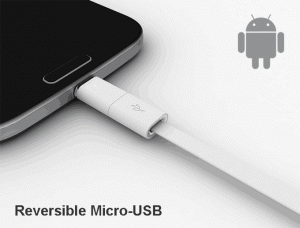 To use the ZNAPS connector all you have to do is plug the connector into your phone's charging socket, insert the adapter into the Micro-USB/ Lightning connector head, snap the two together and your device is charging. 
ZNAPS is compatible with both iOS and Android devices and it is a reversible adapter so you don't have to worry about positioning it a certain way to successfully connect. Added bonus: According to the company website, ZNAPS prevents water damage at the phone socket!
ZNAPS are intended to make charging your phone possible in the dark or even without looking because its magnetic properties will take over. Seems pretty simple, right? Well, I guess people love simplicity because ZNAPS Kickstarter campaign has already raised over $369,000 of its initial $94,221 goal (those numbers still on the rise with 25 days remaining).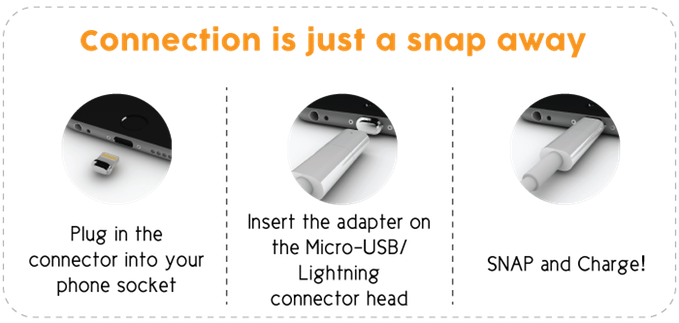 If you're interested, a ZNAPS will only cost you about $9 and you should receive it by November 2015. Head over to the Kickstarter page to order one or find out what all the fuss is about.