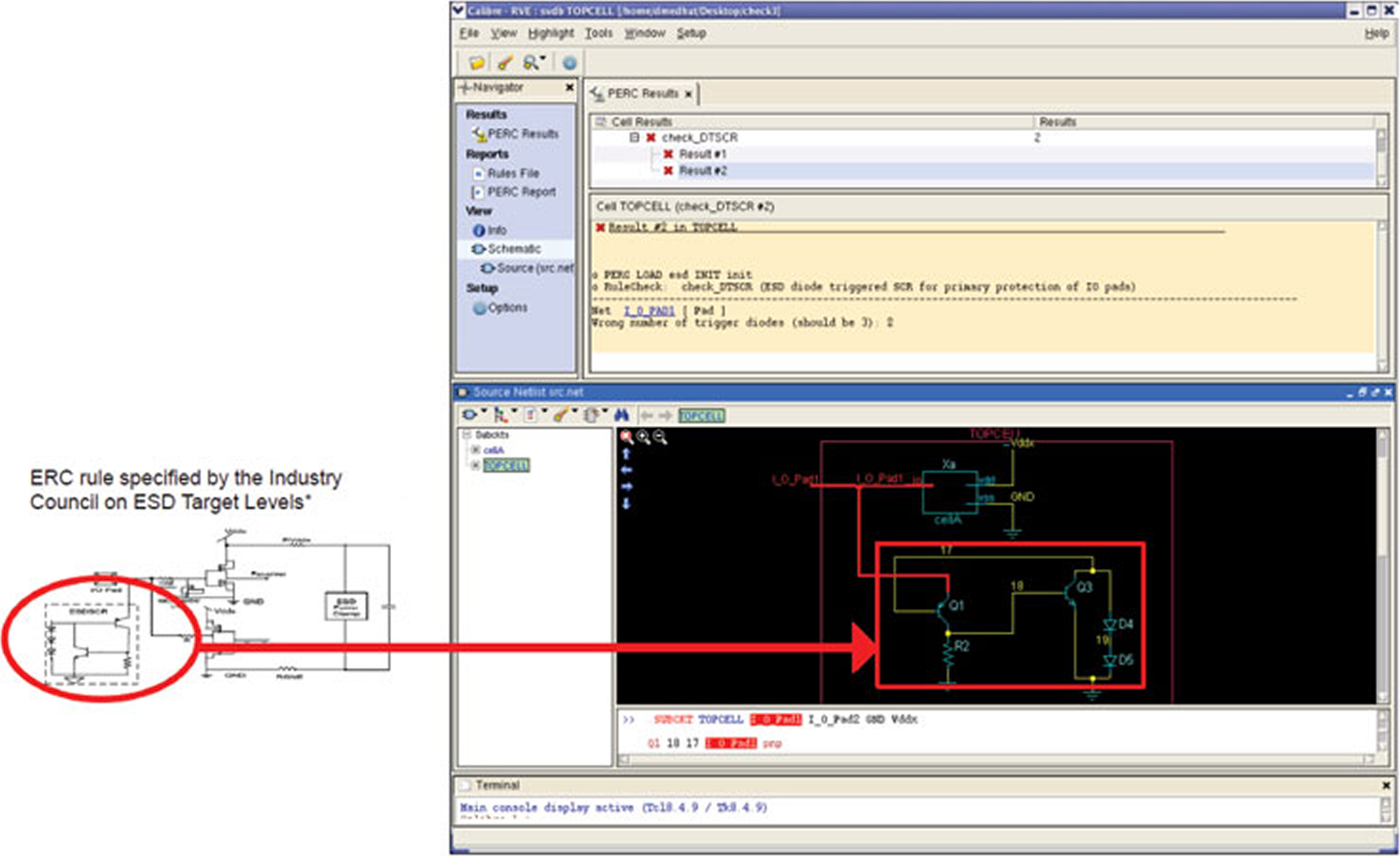 Qualified calibre PERC rule decks to extend 28nm technology
Mentor Graphics has announced the availability of qualified Calibre PERC reliability rule decks from United Microelectronics (UMC) for their 28nm technology. Customers of UMC can now extend their use of Mentor-based flows to incorporate advanced electrical reliability analysis that evaluates a variety of Electrostatic Discharge (ESD) protection features.
"New design requirements such as ESD protection are essential for ensuring the long-term reliability of integrated circuits," said T.H. Lin, Director of the IP Development and Design Support Division at UMC. "By providing rule decks for Mentor's Calibre PERC reliability platform to our customers, we ensure that they have the ability to analyze designs and confirm adequate protections are in place to prevent ESD failures once these chips enter the market."
The Calibre PERC reliability platform enables designers to analyze physical and electrical properties in tandem, enabling complex reliability checks. The Calibre PERC design kits available from UMC include coverage for electrostatic discharge protection, power clamp circuit verification, the verification of current density on an ESD path, and the verification of point-to-point (P2P) resistance on power/ground along an ESD path.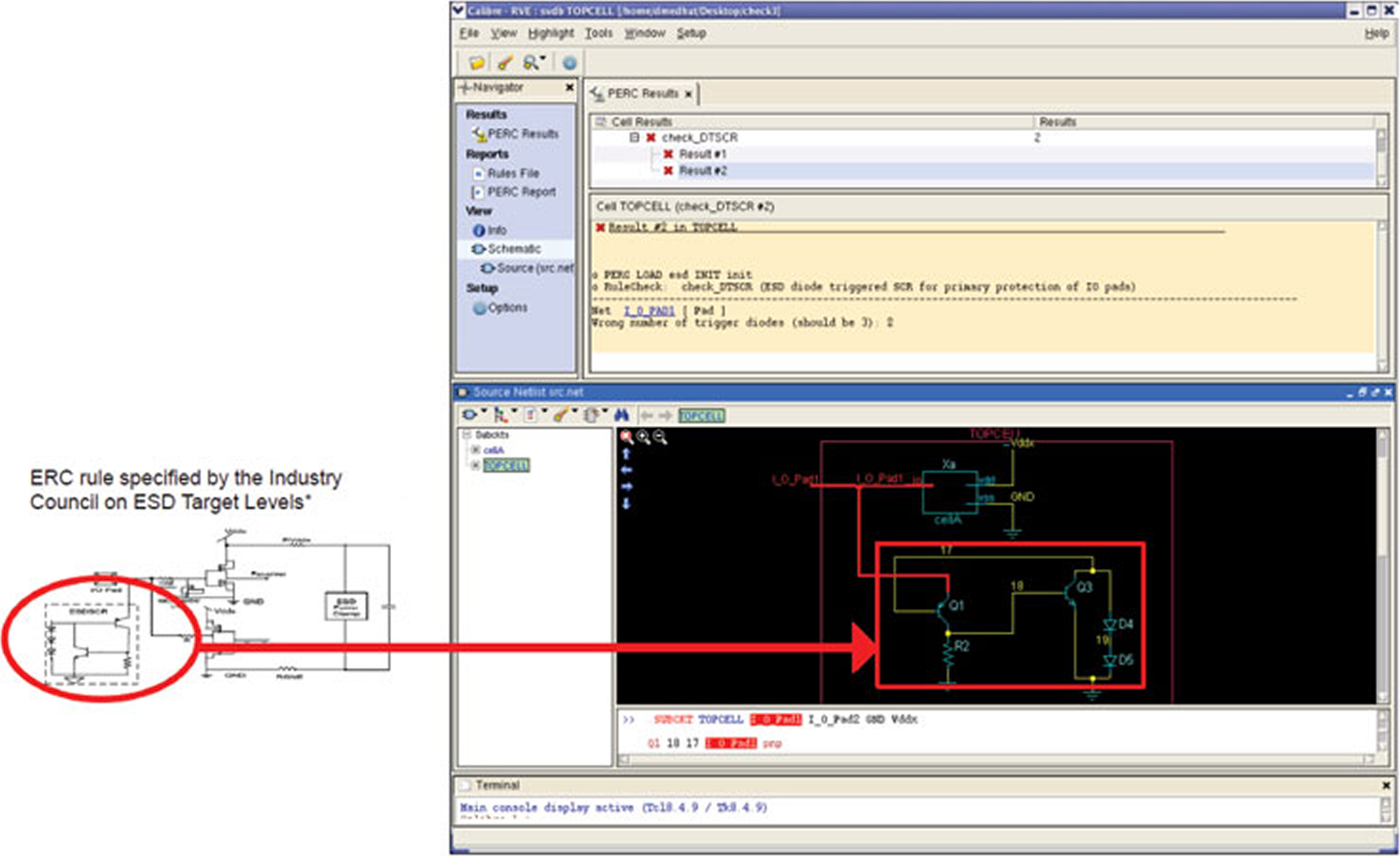 "With the rapid growth in new IC applications for the automotive, industrial, and medical devices markets, extended reliability is becoming a necessity, not just a market differentiator," said Carey Robertson, Calibre Design Solutions marketing director for circuit verification and reliability. "Companies such as UMC that take the necessary steps to ensure their customers' designs achieve the new reliability standards will be well-positioned to succeed in those markets."
The challenge of IC verification in today's complex designs is enormous. Automated reliability verification tools such as the Calibre PERC reliability platform help designers ensure their products can not only be manufactured, but will perform as designed throughout their intended lifecycle. By adding Calibre PERC design kits to their portfolio, UMC is providing its customers with additional capabilities to deliver reliability-proven designs to the marketplace.
Available Downloads: