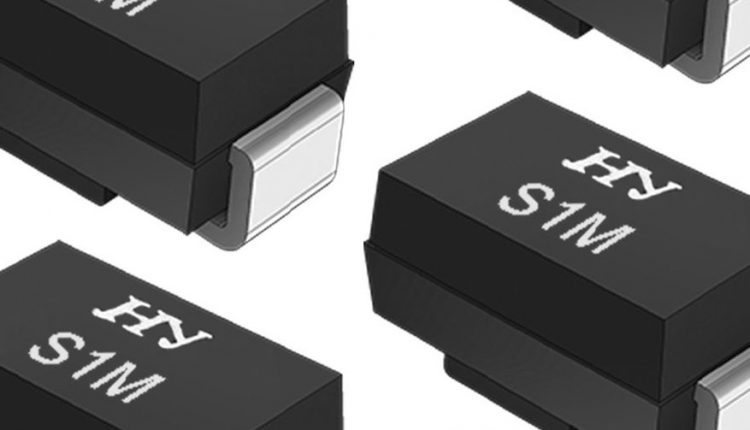 Credit: JPR Electronics
Rectifier diodes offer designers a small footprint and wide operating temperature
Specialist distributor JPR Electronics can now offer from stock the HY Electronic SMA 1A series of rectifier diodes. Seven devices are available with reverse voltages of 50, 100, 200, 400, 600, 800 and 1,000V, all rated at 1A forward current.
The SMA 1 series is based on a glass passivated chip featuring low reverse leakage current and low forward voltage drop. The plastic surface mount package may be mounted in any position, has UL flammability classification 94V-0 and an operating temperature range of -55°C to +150°C.
HY Electronic have been manufacturing rectifier diodes since 1989 and now have a fully automated production facility certified to ISO 9,001, ISO 14,001, TS 16,949 with all products verified to UL and SGS. HY products are widely used in computer, telecoms, automotive and consumer products.
Paul Raynor, Director of JPR Electronics, commented: "The HY Electronic SMA 1A series of rectifier diodes offers designers a competitively priced, reliable, high operating voltage rectifier with a small footprint and wide operating temperature. The compact surface mount package, secure availability and high performance makes it a great choice for design engineers in many product development areas."