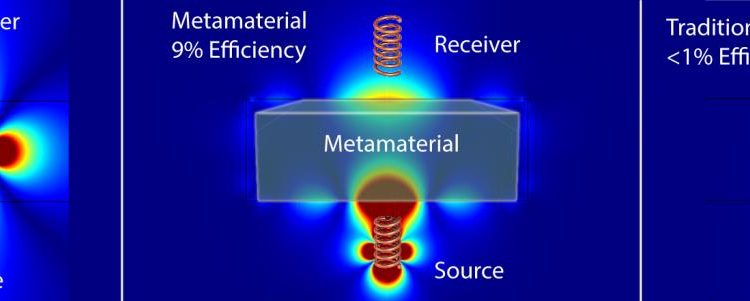 Getting better, more efficient wireless power to market has been a task many researchers have taken on. Up until recently, the best way to boost wireless power has been through the use of metamaterials, synthetic composite materials that possess the characteristics of natural materials.
Now, researchers from North Carolina State University and Carnegie Mellon University have developed an even better way to improve wireless power by transferring it through a magnetic resonance field enhancer (MRFE). A MRFE can be something a simple as a copper loop, but it is capable of boosting efficiency by at least 100% (as opposed to transferring the power through the air).

"MRFE use could potentially boost transfer efficiency by as much as 5,000 percent in some systems," according to a North Carolina State University news release.
In order to transfer wireless power, a transmitter coil  must generate a magnetic field from which a receiver coil draws energy.
"Our experimental results show double the efficiency using the MRFE in comparison to air alone," said David Ricketts, an associate professor of electrical and computer engineering at NC State.
The groups used computer models to test different wireless power systems. They transmitted power through air, through a metamaterial, and through a MRFE that was made of the same quality material as the metamaterial. What they found was that the MRFE outperformed all the other methods and could ultimately be five times more efficient than metamaterials and 50 times more efficient than transmitting through air.
One positive aspect of using a MRFE was that the magnetic field was amplified but little power was removed from the system.
The team's findings could help develop wireless power transfer technology that could be used with electric vehicles, in buildings, or anywhere that power needs to be transferred across large distances.
Story via North Carolina State University.