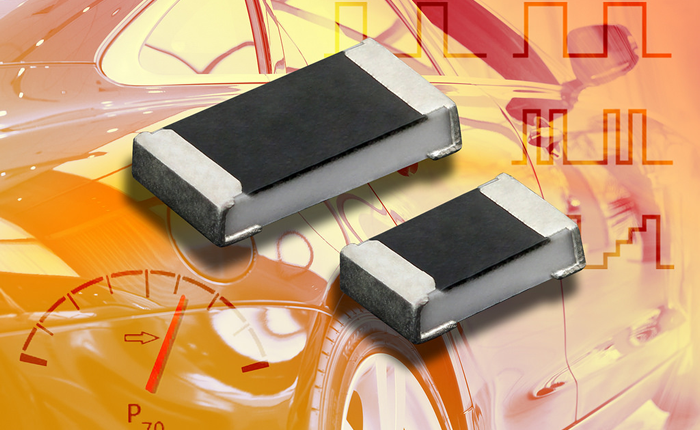 Resistors optimized for automotive and industrial applications
A series of anti-surge, high-power thick film chip resistors optimized for use in automotive and industrial applications has been announced by Vishay Intertechnology. For applications subject to high and repetitive surge pulses, devices in the AEC-Q200-qualified RCS e3 series offer superior pulse load performance and ESD surge characteristics when compared to standard chip resistors.
The RCS e3 series devices also provide higher power ratings up to 0.4W.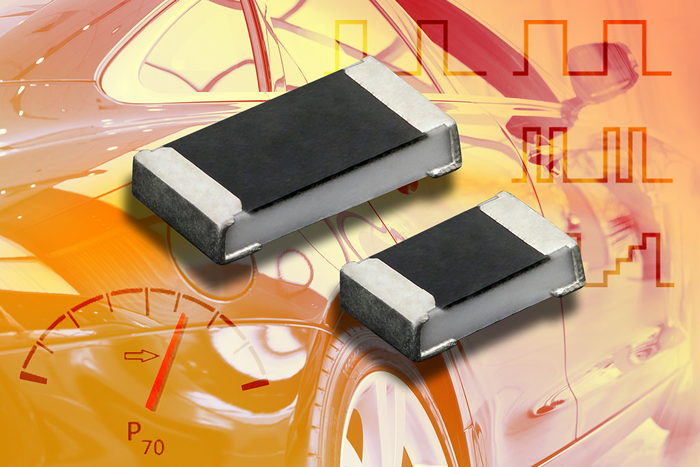 RCS e3 series resistors are available in three compact case sizes to save space on densely packed PCBs: 0402, 0603 and 0805. With its specified power of 0.25W, the RCS0603 e3 resistor covers the power ratings of standard 0603, 0805 and 1206 resistors, allowing designers to standardise components and take advantage of the lower costs of smaller components.
The devices offer a resistance range from 1Ω to 10MΩ with tolerances of ±0.5, ±1 and ±5%; TCR of ±100 and ±200ppm/K; and an operating voltage range from 50 to 150V. The resistors operate over a temperature range from -55 to +155°C and are RoHS-compliant and halogen-free.
Datasheets available: